Our latest product launch has something for everyone, from our revolutionary new Acolyte Hooks to a Specialist Umbrella range!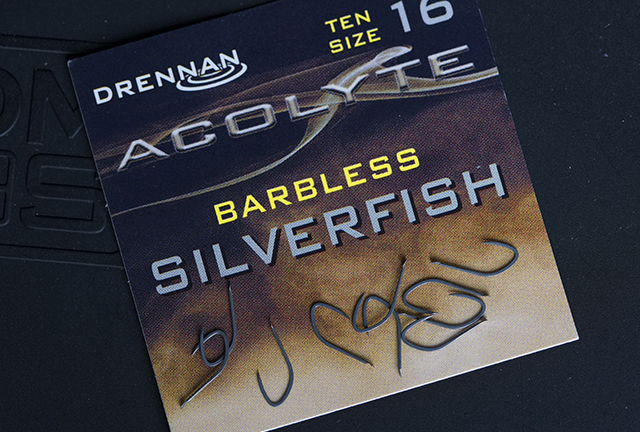 Acolyte Hooks – Due to the development of new materials and new processing techniques, large eyed hooks have improved significantly in strength and durability. Unfortunately the improvements could not be applied to fine wire spade ends… until now! After nearly 3 years of development we have overcome all the technical problems and can offer fine wire spade ends which are signiciantly stronger with more durable, long-life needle points. These hooks are a real game changer!
---
Acolyte Distance Feeder 13ft Extension –This superbly powerful Distance Feeder rod is designed for fishing at ultra-long range and is capable of casting big feeders up to 3 1/2oz (100g) while retaining its fish playing action.
The rod packs down to total length of 1.9m and can be left set up and conveniently stored in protective Hard and Soft rod cases.
---
Distance Cage Bomb Feeders – These feeders are manufactured from extra-strong wire mesh which retains shape even after heavy use.  The twin welded legs allow room to compress groundbait from both ends.  A simple nylon loop is crimped securely in place, perfect for feeder link or helicopter setups.  Together with and aerodynamic bomb weight these feeders are ideal for casting at distance up to 70 metres.
---
Feeder Links – These small free running booms help to avoid tangles when feeder fishing by separating the feeder from the mainline and hooklength.
They feature a small moulded bead at one end and a strong snap swivel at the other so you can quickly change feeders.
---
Specialist Umbrella Range – The Specialist Umbrella is available in 44" (110cm) & 50" (125cm) in dark olive green. Each umbrella is covered in a tough, durable, rot-proof material with taped seams to keep out the elements.
---
Drennan Wafter Hookbaits –The Wafters are available in 6mm and 8mm dumbells which are a perfect shape for banding and spiking. They are an excellent hookbait for carp and F1's.
The level of buoyancy within the wafters means they can be critically balanced with size 12 or 14 hooks on the 6mm and 10 or 12 on the 8mm depending on the wire gauge.
---
Bait Spray Fish Attractant – Designed to complement the wafters and available in four
flavours – Choc Orange, Pineapple, Scopex and Fishmeal. These sprays can be used to boost the wafters or any other hookbait or maggots, pellets and groundbait.
Supplied in 50ml bottles with a atomiser spray cap making the highly attractive flavours quick and easy to apply.
---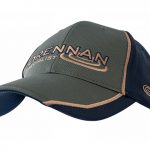 Specialist Cap – A new Drennan Specialist cap added to the range!
The cap is made from 100% Polyester and features a five-panel design, with an adjustable Velcro strap and embroidered logos.
---
All of these items are now available through Drennan stockists.