This superbly powerful Distance Feeder rod is designed for fishing at ultra-long range and is capable of casting big feeders up to 3 1/2oz (100g) while retaining its fish playing action.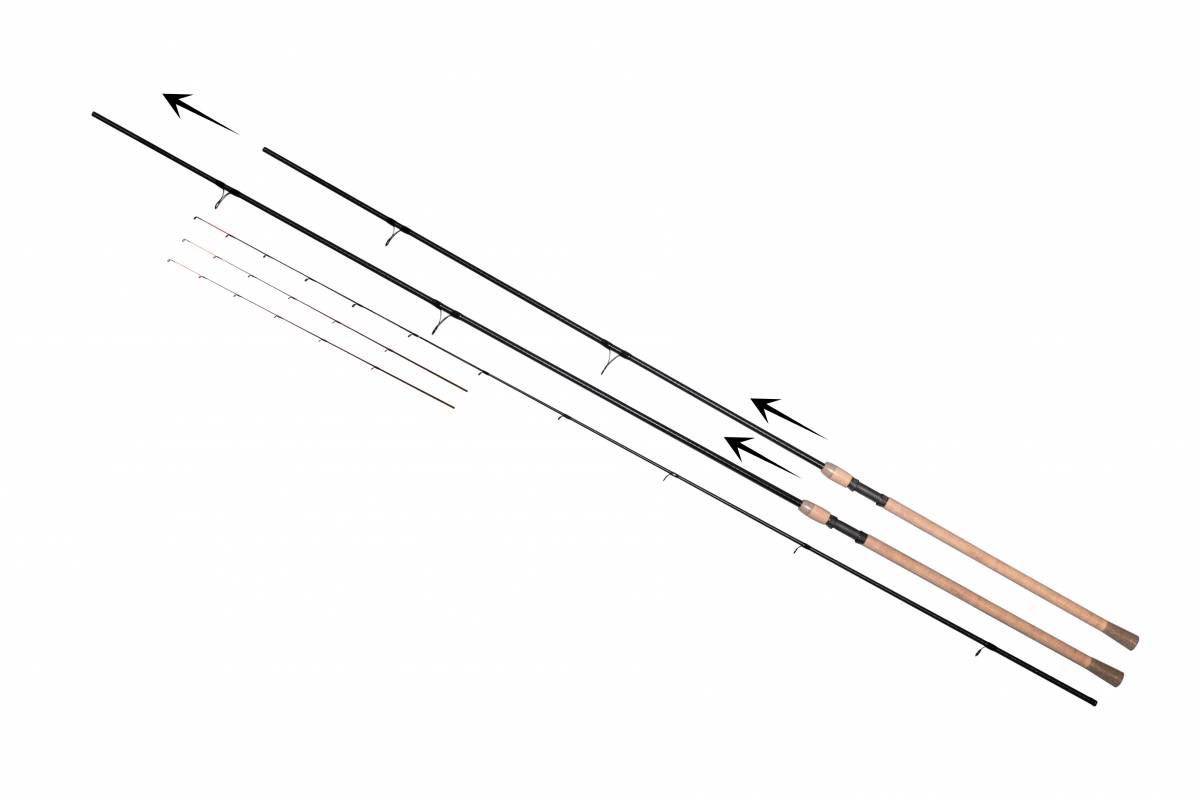 The rod packs down to total length of 1.9m and can be left set up and conveniently stored in protective Hard and Soft rod cases.
Optimum mono reel lines are 6lb to 10lb (2.7kg to 4.5kg) or 0.08 to 0.12mm braid.  The rod is supplied with 2oz, 2.5oz and 3oz carbon tips which include larger guides to improve casting distances and allow shock leader knots to easily pass through.  Spare Distance Feeder tips are also available separately with 1.5oz, 4oz and 6oz test curves.
Please note: Drennan Distance Tips are exclusive to the Acolyte Distance Feeder Rod range and do not fit other Acolyte feeder rods.
Acolyte Distance Feeder 13ft Extension Rod
Features:
13ft (3.96m) Fully extended
1.9m Packdown
2  piece construction
Crisp and responsive blank for optimum casting accuracy
Ideal for long ranges up to 100m+
Great with bombs and feeders up to 100g
Best matched with reel lines from 6lb to 10lb (2.7kg to 4.5kg) or 0.08 to 0.12mm braid
SiC guides
Fuji DPS 'screw-down' reel seat
Full cork handle
Engraved butt cap
Supplied with fine 2oz, 2.5oz and 3oz Drennan Distance Tips
Drennan Distance Tips feature larger guides to allow shock leader knots to easily pass through