One of the UK's greatest hauls of specimen roach has been taken, comprising of ten fish all over the 2lb barrier, topped by a sensational 3lb 3oz roach.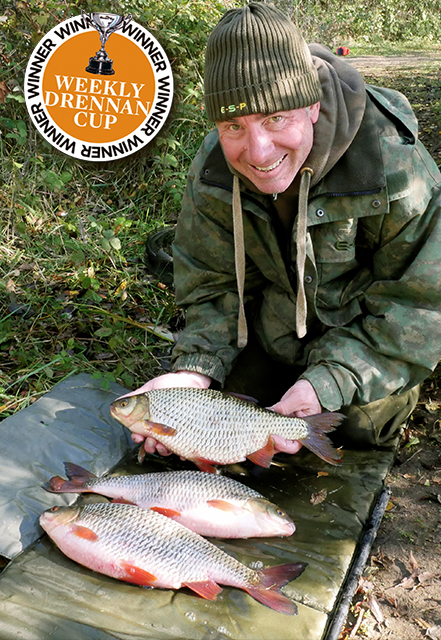 This sensational catch was taken by Mark Woodage that came just a few days after the session where Mark had yet another fantastic roach haul: "I originally planned to fish the Hampshire Avon, but I decided to try the southern Stillwater I've been targeting instead. The conditions were awful, with bright sunshine and cold winds, however, I managed to catch seven roach, six of which were over the 2lb mark, and the biggest was 2lb 14oz.
"A few days later I returned to the lake when the conditions were much better. I fed hemp and maggots around 65 yards out in a clear silty area and the results were simply incredible. I had the 3lb 3oz roach, alongside another fish of 3lb 1oz, one of 3lb as well as seven other 2lb roach. Jim also got in on the action, landing a personal best fish of 2lb 14oz."
Sessions like don't happen often on this water, as Mark explains: "I've had more blanks than I care to remember here, and have spent countless hours trying to find the fish. It's been hard going but the rewards have been incredible."
Mark caught his fish on helicopter rigs incorporating a Feeder Bomb filled with maggots and hemp. His hooklinks incorporated 5lb Drennan Supplex Fluorocarbon and size 18 Drennan Wide Gape hooks. Mark used Drennan Avon/Quiver rods for the roach to cushion the characteristic jags of these fish.