A trip to the APG Fisheries stretch of the River Trent at Gunthorpe paid off in spades for George Gorst when he slipped the net under the 17lb 2oz monster.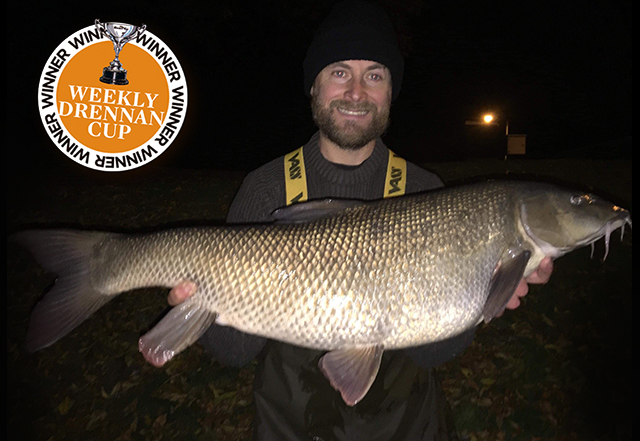 The Manchester-based angler usually spends three-four sessions a year fishing Gunthorpe for barbel but struck gold on his first visit at the prolific venue in 2018.
He told Angling Times: "The first 24 hours was quiet so myself and a mate decided to put more bait in hoping we'd get a response – around midnight my rod sprang into action.
"My initial thoughts were that it wasn't that big a fish but when I got it a few rod lengths out it started taking line and started plodding around like the bigger ones tend to do.
"When I got it in the net and onto the scales, I couldn't believe it read 17lb 2oz – It beat my old PB by over 4lb!"
George caught the large barbel alongside two eleven-pounders by fishing NBD Pro Sushi boilies fished snowman style attached to 4ft combi rigs with a running 4oz lead.