A bream angler who endured 150 nights in search of a new personal best finally struck gold when a recent session yielded specimens of 16lb 8oz and 17lb in just a five minute window.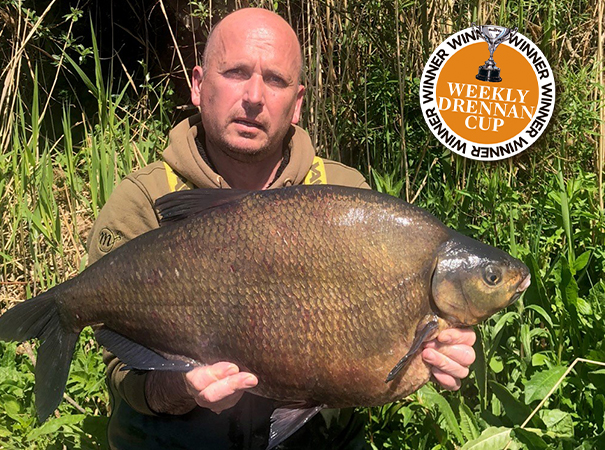 44-year-old Joiner Lee Snow had been targeting a tough southern gravel pit that he knew held monster bream but was made to wait for his prize after a string of blanks for the species.
He told Angling Times: "As you can tell I've not had a lot of luck with the bream at all, I've just not been able to get among them.
"The pit has a very low stock and at 100-acres it's very difficult to locate where they are, although on this session I found a silt gulley at 180 yards from the bank and decided this was my best chance of a bite.
"I spent five days fishing to make sure I did!"
In order to present his baits perfectly the Leicester-based rod used a boat to introduce his feed and rigs.
Over the five days he fed a gallon of maggots, hemp, sweetcorn and pellets to which he fished fake maggot and real corn hookbaits over the top – but it wasn't the bream that struck first…
"My first take of the trip was from a 9lb 9oz tench which was a new personal best for me.
"I then had a crazy five minutes where I managed to bank the two bream.
"My previous personal best for the species was 15lb 9oz so it was brilliant that I managed to break it twice in such a short space of time…albeit I had to wait a very long while to even get these bites!
"Two days later i had a 36lb 5oz mirror carp which was another personal best!
"I must admit that I was bream fishing and those captures are my biggest achievement from the trip, but I'm absolutely delighted to have beaten my tench and carp PBs along the way too."
Lee's winning rigs incorporated drop-off leads and Korda Heli-safe kits.