It's been another phenomenal week for captures of big tench as proven by two of the greatest hauls of the species ever to be recorded.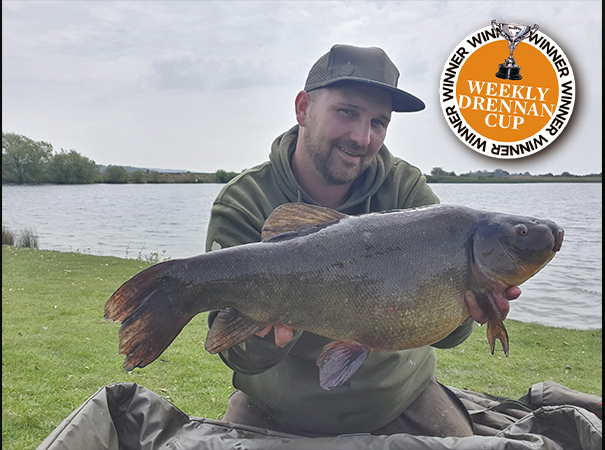 The first catch in question fell to Hastings-based specimen angler James Montier who landed seven tench, six of which were over 10lb topped by a 12lb 2oz giant.
James amassed the impressive hit of tincas whilst fishing a week-long session at a private Southern gravel pit.
He began the trip alongside seven-year-old daughter Faye, who was the first to connect with the tench by landing a fish of 10lb 9oz.
The proud father then went on to take another six fish of his own weighing 10lb 12oz, 12lb 2oz, 10lb 13oz, 11lb 1oz, 10lb 2oz and 8lb 1oz.
James told Angling Times: "Faye had caught her very first tench and a specimen fish too.
"Words cannot describe that moment – I was one very proud dad.
"From then on with consistent baiting of the spot little and often, the tench kept coming.
"When the second double figure fish was landed, I knew this was something special.
"The fishing was so good I decided to stay longer.
"This turned out to be a wise choice as I took a further three doubles the next day.
"At this point I was just in dream land.
"I had never heard or seen of a catch like this in 20 years of fishing!"
All of James's tench fell to a simple hair rigged piece of artificial corn presented on a size 10 hook and with a 1.5oz lead on a Fox weed green lead clip.
For extra attraction James attached a small PVA stick of mighty meaty groundbait on each cast.