One of the biggest rudd of the season has been banked in the form of a 3lb 6oz beauty taken by specialist angler Richard Wilby.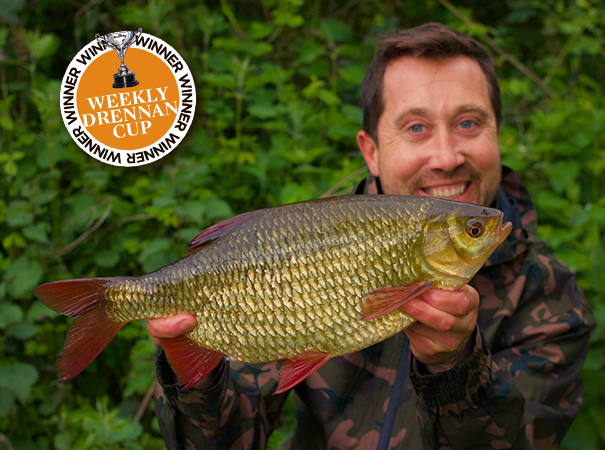 The Airfield's Lakes Fishery-owner is certainly no stranger to catching big rudd having caught five to 3lb 6oz in a single session last year, but his most recent trip in search of the species paid-off in spades with the capture of the personal best-equalling specimen.
The fine bar of gold was bested from a difficult Norfolk Stillwater that Richard knew only held a few big rudd, but that was enough for the 2018-19 Drennan Cup-runner up to warrant having a cast.
"I knew they were in there as last year two carp anglers had caught 3lb-plus rudd by mistake on boilies," Richard said.
"The lake is crystal clear and weedy so I spent a few short trips just looking for signs.
"I finally found a couple of fish on a very dull and overcast day and presented three bits of corn on a size 10 hook, fished 2ft below a small waggler and line straight through.
"I fed no free offerings as I thought any movement from me could scare them."
Richard flicked his rig past the two big rudd and tweaked the float back, although all was nearly lost when one of the rudd bolted.
Richard added: "I was holding my breath the whole time and thought the chance had gone, but whilst one fish swam away the other inhaled the bait.
"It was a fairly easy fight but i was just praying it didn't drop off.
"At 3lb 6oz it equals my personal best for species and it was the most beautiful rudd I've ever seen.
"I wish the sun had come out to light it up, but the dull conditions helped me catch this wary old fish.
"They are my favourite species and I feel really lucky to have banked another giant."