One of the best rudd catches of the season has been had by Daniel Woolcott, who has banked this cracking 3lb 10oz specimen after a long campaign.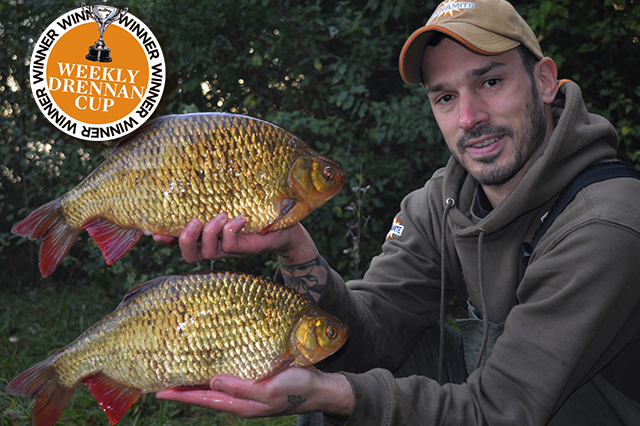 In a rare autumn haul, Daniel also added fish of 3lb 1oz and 2lb 8oz.
Targeting a big northern gravel pit, Daniel had spent all summer chasing big rudd, and it wasn't until his very last session that he had the catch of a lifetime.
"The lake is very tricky and is a long four hour drive to reach," Daniel explained, "and with other species to target this time of year I thought my chances had gone.
"But I am pleased to report that after an extreme amount of effort through the summer trying to bag a big rudd I finally succeeded on my last trip of the season.
"I actually fished four different waters bagging twos from all of them but finally hit the jackpot on a large tough gravel pit up north.
"Within a very short feeding spell I managed three rudd including a 2lb 8oz, 3lb 1oz and the monster 3lb 10oz fish that beats my previous personal best by 2oz."
All of Daniel's fish fell to 10mm fluro Dynamite Baits Source pop-up dumbells presented over a bed of Dynamite Baits Krill Pulses and Particles.