October has kicked-off to a flying start for many perch enthusiasts who have been utilising lure tactics to bank a number of stunning specimens.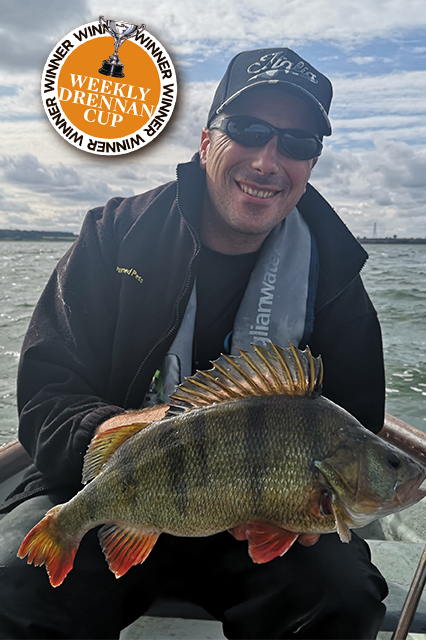 Hampshire-based Police Officer Dan Eaves arguably had the pick of the bunch when his lure session on Grafham Water yielded 17 stripeys – 15 of which were over 3lb with the best two registering 4lb 2oz and 4lb 4oz on the scales.
Despite being greeted by rough weather Dan used this to his advantage on the day, as he explained further…
"The water was very turbulent and my boat was rockin' and rollin' as you'd expect," he said.
"I decided to fish the lures static and let the water slosh them around which was enough to encourage 90% of what I caught that day.
"I started with fish of 3lb 5oz and 3lb 11oz before I had the 4lb 2oz perch, which I initially thought was a zander.
"It was a really good start."
Throughout the rest of the afternoon Dan's trip had turned into a real red letter day and he boated 14 other perch including 3lb 10oz, 3lb 11oz and 3lb 15oz specimens – but the best was still yet to come.
"It was turning out to be the most incredible days' perch fishing I've ever experienced but then I'd hooked something that gave a very good account for itself," Dan added.
"Once under control I could see that this was another special fish, and indeed it was at 4lb 4oz!
"Whilst I never expect I'll ever beat my personal best (4lb 13oz) these fish were my fifth and sixth over 4lb!
"I'm certainly feeling blessed by the perch gods right now."
Both of Dan's 4lb perch fell to a Zman Hula Stick in purple colour.