Hertfordshire based Delivery Driver Joe Royffe continued his fine season hunting specimen fish with the capture of this monster 4lb 11oz perch.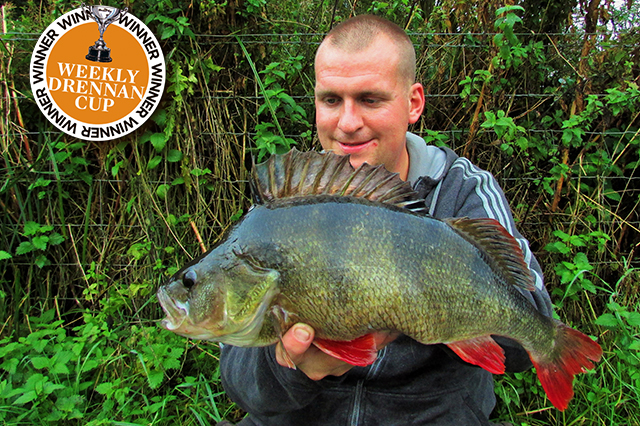 The large stripey was part of an incredible brace of 4lb-plus fish taken during a morning session on the River Lea.
Arriving at 6am, Joe latched into the first fish of 4lb 1oz before it even got light, with the second giant falling just moments after.
Both fish fell to gudgeon livebaits presented on size 8 Kamasan B983 hooks on sunken paternoster rigs with 8lb Daiwa Sensor mainline.