A weekend double is always something special, so Stu was delighted to achieve back-to-back match wins.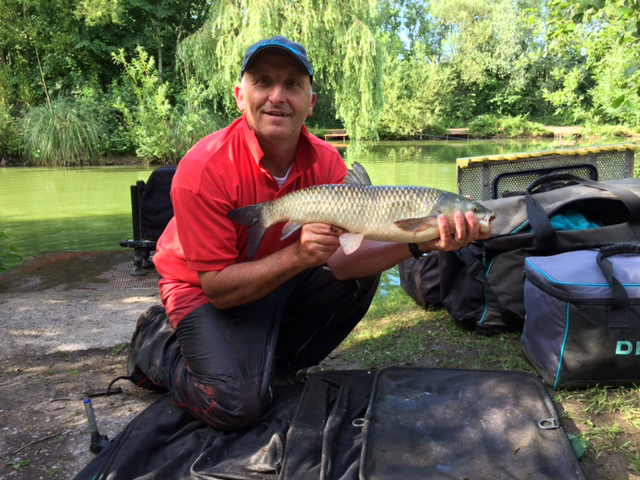 "Starting with Saturday success on my first ever visit to The Canneries Fishery at Eccleston, Lancashire. I drew peg 38 and despite catching 20 F1s and some silvers on shallow caster, I knew I'd need bigger fish. So I dropped onto an edge line with sweetcorn. This proved a masterstroke, with a run of big fish in the last hour boosting me to a 108lb winning weight!
Sunday saw Stu tackle up at peg 7 on Willow Lake at his local Brookside complex – a peg he knows well, and one he won from the previous week.
"A dead maggot over groundbait approach down the edge in just 18 inches of water, using a size 16 hook to 0.13 fluorocarbon hook length with 0.15mm rig line and yellow bungee elastic was a perfect balance for the size of fish in my swim.
"I finished with 184 lb comprising 50-odd F1s and carp plus bonus 8 lb grass carp – the icing on the weekend's cake!
"My top tip from the weekend is for edge fishing. Always feed just past your float rather than closer in. You'll hook more fish that way, and avoid line bites plus foul-hookers!"