Specialist angler, Paul Elt has enjoyed some frantic sport on the River Trent since the start of the season using his 1.75 Martin Bowler Specialist Barbel rods.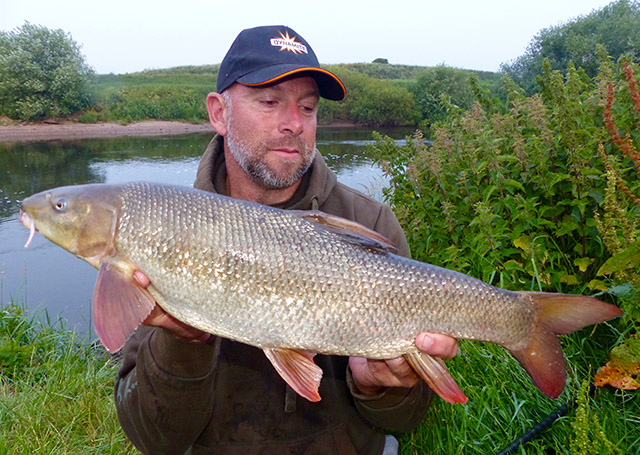 "I've been targeting the River Trent for the barbel, and with lots of success recently catching 30 fish since the start of the season began.
I have been targeting the middle reaches of this vast river and due to the current lack of flow and I have been using my 12ft 1.75lb Martin Bowler Specialist Barbel rods which are perfect in these current conditions."
Paul uses ESP Syncro XT Loaded, a highly abrasion resistant line which is a must when fishing snaggy rivers such as the Trent. Rig wise, he uses a simple running rig setup with 2oz/3oz leads and a long 3ft coated braid hooklink with a short supple section of 15lb Gravel Braid at the business end tied to a size 10 Super Specialist hook.
Before each cast Paul attaches a PVA mesh bag filled with crushed Complex T boilies which helps to hit the long hooklink away from the lead.
"By casting regularly and accurately its not long before the fish move into the area. The River Trent really is on top form at the moment, with multiple catches each session. Just make sure your tackle is strong and reliable as sport can be hectic with double takes and big catches on the cards."