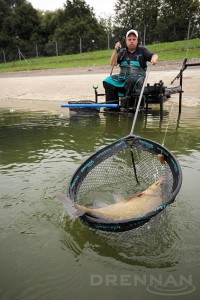 A slightly unorthodox way to target bream is explained in this week's Angling Times, as Dan Varney tackles his local reservoir with a Pellet Feeder approach. 
There's no sign of a traditional open-ended feeder packed with brown crumb, worms and casters. Instead, Dan shows you the possibilities of a modern approach with tackle and bait that's more commonly associated with carp fishing.
You can read all about it in this week's Angling Times.