Dean Luker couldn't believe his luck when he finally managed to land this 20lb 4oz pike, following a one-hour-and-ten-minute battle after it snapped up a small fish that he was reeling in.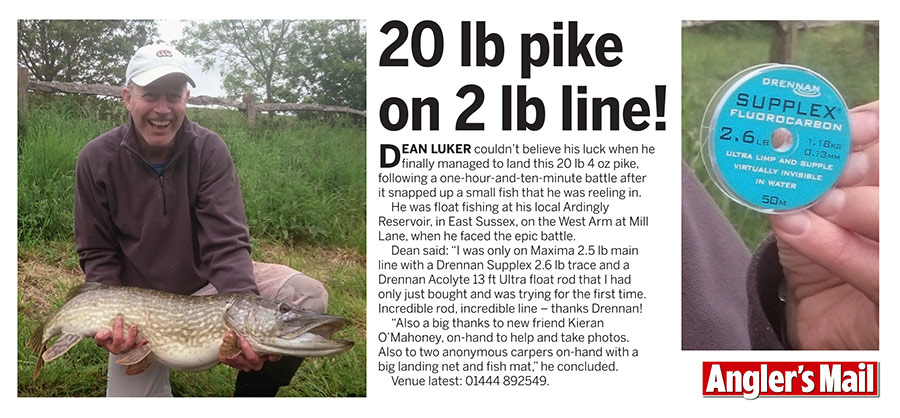 He was float fishing at his local Ardingly Reservoir, in East Sussex, on the West Arm at Mill Lane, when he faced the epic battle.
Dean said, "I was only on Maxima 2.5lb main line with a Drennan Supplex Fluorocarbon 2.6lb trace and a Drennan Acolyte 13ft Ultra float rod that I had only just bought and was trying for the first time. Incredible rod, incredible line – thanks Drennan!
"Also big thanks to new friend Kieran O'Mahoney, on-hand to help and take photos. Also to two anonymous carpers on-hand with a big landing net and fish mat," he concluded.
Story and images courtesy of Angler's Mail.