An epic pre-baiting campaign has attributed to one of the biggest tench of the season in the form of this 12lb 8oz specimen.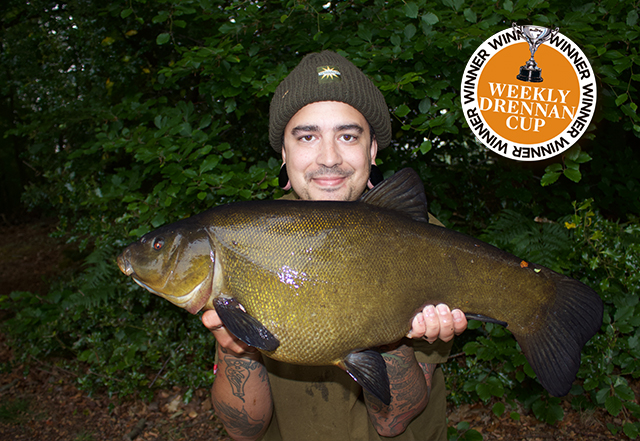 It was banked by Dynamite Baits, Aqua and Cygnet-backed angler Matthew Fernandez who had been baiting a southern estate lake since April.
During his most recent trip action began at first light and after landing an 8lb tench and preparing it for photographing, Matt's other rod tore off.
"The tench pulled me through several weed beds before I began to regain line!" Matt explained.
"I knew this tench was big but I didn't know how big – the eight pounder was in the net resting and this tench absolutely dwarfed it!
"The previous spring I had tench to 10lb 8oz and I was happy with that result but this capture has blewn my mind!
"I'm over the moon with the new personal best."
Matt used a mixture of Dynamite Baits hemp, worm extract, pellet and boilie to bait the swim and fished Drennan open-ended feeders in conjunction with helicopter rigs and boilie hookbaits over the top.