Woking-based specialist angler Alan Rio recently enjoyed the session of a lifetime where he landed this stunning 11lb 15oz tench.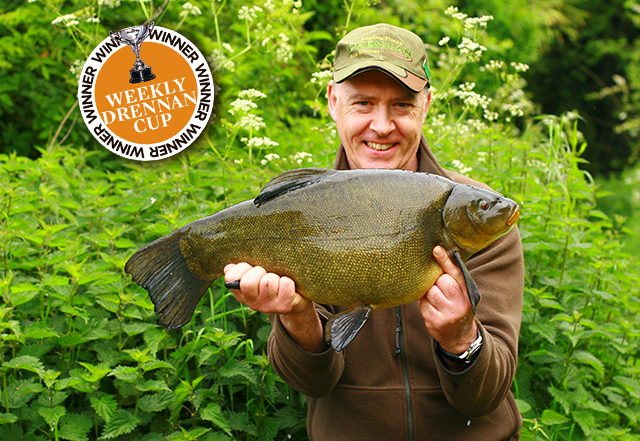 Targeting a southern gravel pit, Alan spent two mornings walking the lake before finding a swim where he saw fish showing on a spot around 50 yards out.
Arriving at his peg he Spombed three pints of caster, three pints of hemp and three pints of red maggot over an 8ft smooth gravel spot where he'd seen the tench show.
"The following morning I regularly cast my maggot feeders filled with chopped worm with a worm Kebab hookbait," Alan said.
"The important bite came early in the session and I was delighted when the scales confirmed a weight of 11lb 15oz."
The successful rig incorporated a size 12 Drennan Barbel Hook, a 10lb braided hooklink and a 2oz Drennan inline block end feeder.