A roving approach covering miles of waterway proved key in the capture of Mark Lindsay's 7lb 8oz chub.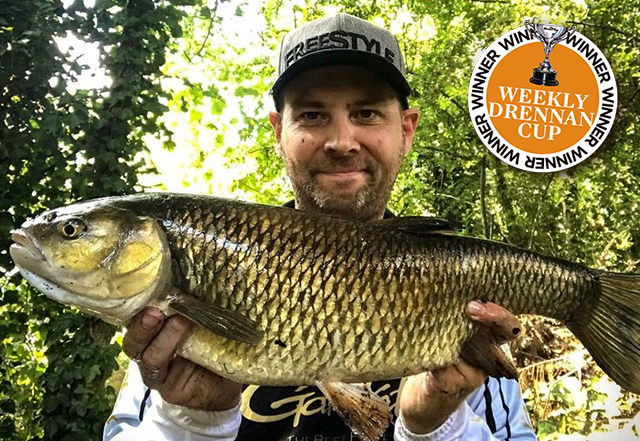 The Gamakatsu and Spro-backed angler had half a day free to explore his local river but needed every second of it just to locate some fish.
He told Angling Times: "I eventually stumbled across a pod of six or seven big chub chilling under the safety of a large overhanging tree. I cut out a swim 20 yards upstream and began to introduce maggots little and often."
After around 30 minutes Mark had already caught a few small perch and chub alongside a bigger chub of 5lb, which he played tentatively to avoid spooking the shoal.
Another cast hit firm on the money and it wasn't long before another big chub was hooked.
"Just as I drifted the maggots down to the fish and they hit bottom she hoovered them up," Mark added.
"A slow and steady fight with a handful very powerful runs was nerve-racking but when I saw the open mouth at the net i knew it was a special fish. It was a stunning example of a chub – not a scale out of place and at 7lb 8oz it was a new personal best for me. It's amazing when you consider it could have taken well over 25 years to get to this size."