A 3lb roach is considered by many as the pinnacle achievement in an angler's career, and this certainly became a reality for Mark Woodage during a recent session on a southern gravel pit.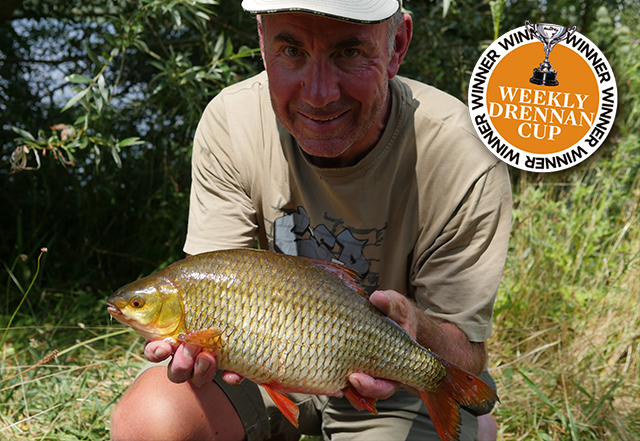 The Swindon-based angler spent three months targeting the venue's redfins before eventually finding success.
He told Angling Times: "I decided to target the roach in a large gravel pit after hearing that the carp anglers had caught a couple by accident.
"However after numerous visits over nearly three months, I had only caught tench and perch with absolutely no sign of a roach – although during the first week of June, for the very first time I saw what I was convinced was a roach roll.
"A couple of hours later after chopping and changing methods, my float went under and soon my landing net was graced by a stunning redfin that weighed 2lb 12oz – a new PB and I was over the moon."
After returning a number of times to the venue with helicopter maggot feeder tactics, Mark was able to put other roach of 2lb 10oz and 2lb 9oz in the net – although it was during his most recent visit when he struck gold.
"What was noticeable was that I received all my bites on the rod supporting a Drennan Buoyant Maggot hookbait," Mark added.
"The winning combination being one fake and one live maggot, and on this session, I was fortunate enough to land an awesome fish weighing 3lb 1oz.
"I have now stopped doing cartwheels but I'm still beaming from ear to ear!"
Mark's winning helicopter rig included a size 18 Wide Gape hook attached to a three-inch 6lb X-Tough hook-link.