Britain's barbel anglers have ended the year in fine style with yet another week of incredibly large river fish landed – topped off by the biggest reported Trent fish this season at 18lb 8oz.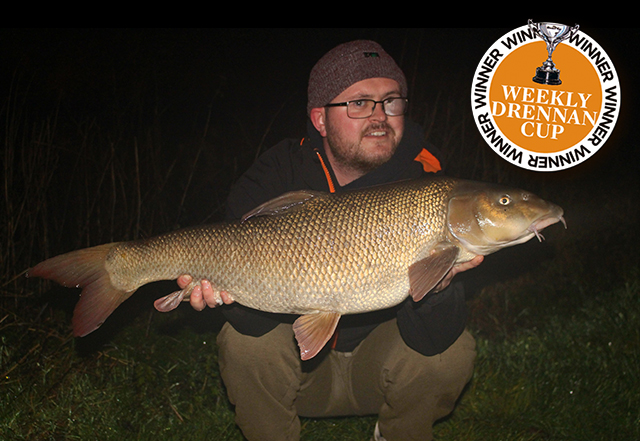 The seasons biggest was caught by angler Matt Hughes during an overnight session on a pressured stretch of the river. Recounting the tale of his new personal best he said: "I decided to take advantage of the warm spell in between the frosts and arrived at the river just after dark. Unfortunately, my desired swim was taken so I headed off downstream away from the angling pressure. This proved a good move when at around half one my right-hand rod doubled over with a fish that once I lifted it, I knew was bigger than my previous best of 16lb 12oz."
Matt tempted the Trent big girl on a hair rigged boilie presented alongside a mesh bag of pellets soaked in salmon oil.