A huge congratulations to Iain McDonald who has been voted the 2016/17 Drennan Cup winner!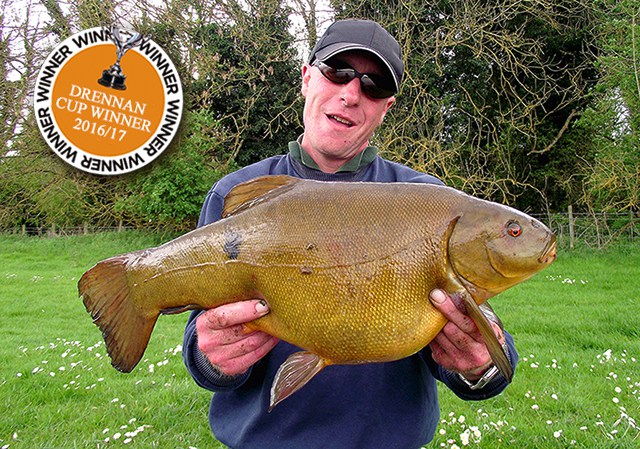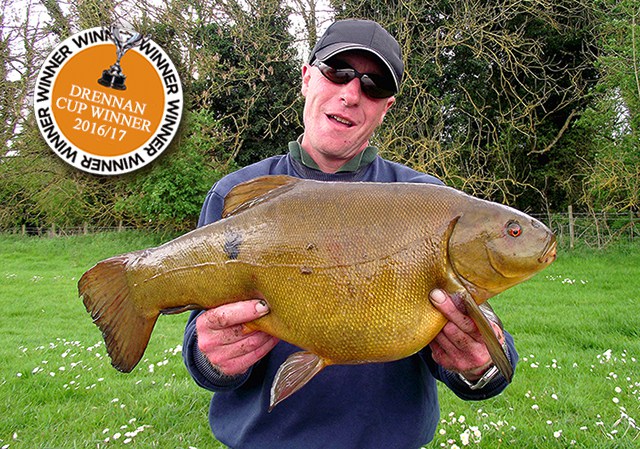 With five weekly Drennan Cup Awards under his belt, Iain's dreams came true as he took a comfortable win with 53 points separating himself and second place.
He said: "The fact that my name will be mentioned in the same breath as my fishing heroes hasn't quite sunk in yet. I'm a bit overwhelmed, to be honest, I never expected the result or the response from fellow anglers, I am totally gobsmacked!"
An incredible brace of double-figure tench was arguably the highlight of what was a truly memorable campaign for the Kent-based angler. The 45-year-old from Canterbury netted two stunning 10lb+ tench during a session at Mid-Kent Fisheries.
That day Iain had turned up with carp on his mind, but when he saw how busy his chosen lake was he decided to go after the tench instead. He opted to fish a swim in a deep bay and started to feed a clear area with maggots and hemp. An hour later he spotted a shoal of big tench hovering over his baited area in the clear water.
He cast out a 2oz feeder filled with maggots with a short 4in hooklength tied to a size 12 hook baited with maggots. Ten minutes later he had banked a new personal best tench of 10lb 5oz, followed an hour later with an even bigger specimen at 10lb 9oz.
That catch was just one of five weekly awards earned by Iain during the season; the others awarded for a 15lb 4oz barbel, a 1lb dace, a 4lb 3oz perch and a 2lb 10oz river roach.
---
Drennan Cup 2016-17 Results: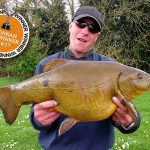 1st: Iain McDonald
4lb 3oz perch, tench brace of 10lb 9oz & 10lb 5oz, 15lb 4oz barbel, 1lb dace & 2lb 10oz roach.
With five weekly awards in the net and each for a different species, it was always going to take some beating to steal the cup away from his sights.
---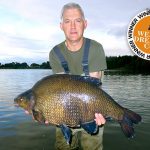 2nd: Bob Pickering
21lb bream
A 30-year quest to land a huge bream finally came to an end for Bob Pickering when he landed a 21lb fish from a tough northwest mere. The dedication involved in targeting the 90-acre venue in search of its elusive bream for three decades is remarkable.
---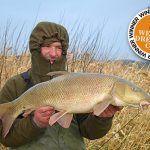 3rd: Simon Daley
7lb 9oz chub, 15lb 10oz River Itchen barbel, Hampshire Avon barbel of 15lb 8oz & 16lb 5oz.
Simon had a season to remember on the river this year, landing two huge barbel on the Hampshire Avon along with a massive chub over 7lb, but his highlight had to be breaking the River Itchen barbel record back in early autumn.
---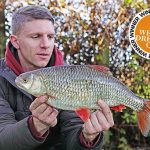 4th: Matt Jackson
Chalkstream roach of 2lb 4oz, 2lb 8oz & 3lb 5oz 8dr.
On a dark, cold, February morning, Matt Jackson was on the banks of the river before sunrise to ensure he had the best chance of catching his quarry. He ended up doing it in style, landing the biggest roach of 2017, weighing 3lb 5oz 8dr.
---
Weekly Drennan Cup prizes are awarded to anglers who have caught spe­cimen fish by design. Weekly win­ners receive a £80 prize, while the overall cham­pion each season gets £2,000 plus their name engraved on the prestigious trophy.