Another incredible week for barbel has seen an 18lb 1oz fish that topping a list of huge specimens banked from rivers across the UK.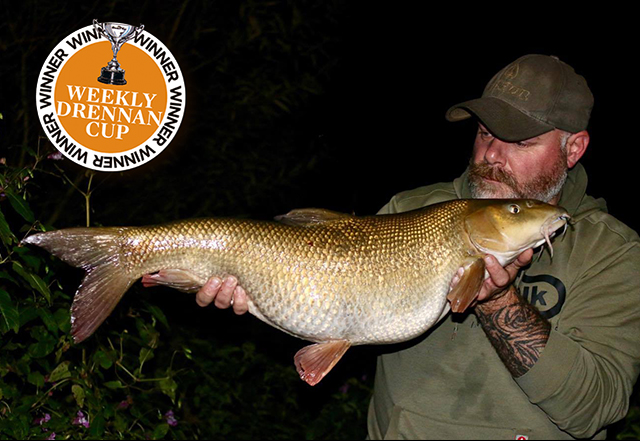 Colin Douglas made the drive down from the Scottish borders to fish the prolific River Trent worthwhile when he banked his first-ever double figure barbel in the shape of this fish, which is the second largest specimen caught this season.
This wasn't his only reason to celebrate as his session also produced two fish over 13lb, a 12 'pounder' and a handful of chub that all fell to Denham Baits Kranberry Enzyme boilie.
"I used to live in Cambridge so I often travel down the country to fish and see my friends, but I didn't expect anything like this," Colin told Angling Times.
"When my new 'pb' took off I was convinced I'd hooked a carp and it wasn't until I got it in the net that I realised what a truly special barbel it was. "I'm so glad I made the long drive down to the river.
"This season has been incredible for me as I've caught my biggest carp, zander and now barbel."