This year I have qualified for the Riverfest final on the river Wye in Hereford and I wanted to get in some much-needed river fishing in the run-up to this great weekend.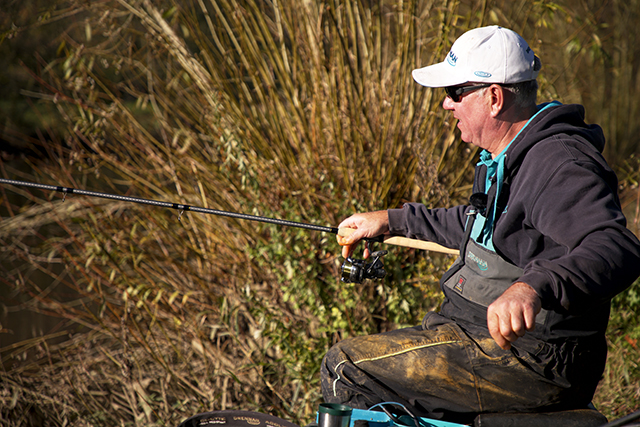 Travelling the three hours for one weekend match just didn't seem the thing to do with this being a spate river that can change almost hourly depending on the rainfall over the Welsh hills. I had been on the River Severn at Shrewsbury that week and caught close to 30lbs doing a short film with the new Acolyte 17ft float rod and travelled down to the River Wye to watch the three-day festival that was taking place on the venue. I was happy that I would see enough to give me some idea if the river was something like normal.
Just ten minutes from my house is the River Don and although the matches are small with just twenty plus anglers fishing, this is a river that can give you plenty of bites even on the coldest of days. I have not fished this river for some time but I knew the match length at Sprotbough was full of small fish and once I had banter at the draw, I set off to a peg in the fifties in the hope that the river would fish well even though it was low and clear. A fifty peg walk might seem a long way but with the new tarmac path, pushing a barrow is so easy on the flat and I was soon on my peg that was being affected quite badly with a cold face wind. Setting up two Drennan Acolyte 17ft rods with big stick floats and a new Acolyte Pro Whip 800 plus a 10 meter one with three-gram pencil floats, I was looking forward to a nice day on the river.
The wind made it very difficult to maintain good presentation on the stick float and with a change to the long whip, I started to catch small Roach, loose feeding quite heavily with bronze maggots and hemp. These pencil type floats do work very well on the long whip with nearly all the fish being caught at the pace of the flow. Shotting the float with an Olivette and just three number eights below the bulk makes the rig almost tangle-proof even with a face wind like I had today, I had no problems.
Starting at full depth, I was soon adjusting the float to find out where the fish were comfortable feeding in this 14ft deep swim. About a foot off bottom seemed best and after trying different sizes and pattern of hooks, I settled on Kamasan fine match hook in a sixteen baited with a single red or bronze maggot. At the end of the match I had caught around 150 fish, mainly roach, feeding three pints of maggot and a pint of hemp was spot-on to keep the fish coming.
I weighed just short of 11lbs to win the match with some close weights behind. Everyone had a good day fishing with no shortage of bites. These matches are run every Sunday, so contact Paul's tackle shop at Denaby Main if you like a spot of river fishing.
Now I look forward to the River Wye, just hoping for good river conditions and loads of fish!