Lifelong carp angler Scott Day switched to targeting rudd during a recent session and was duly rewarded with this exquisite 3lb 3oz specimen.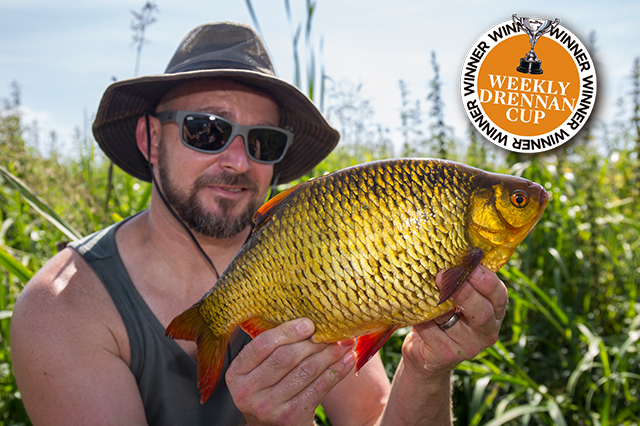 Targeting a Fenland River using roving tactics with floating bread hookbaits, Scott covered more-than five miles of water before eventually hooking the monster redfin.
"Whilst the conditions were looking favourable with hot temperatures, the wind conspired against us and with very little flow in the river the fish proved to be very spooky," he said.
"However after persevering we managed to locate and feed the fish – and I ended up with a 3lb 3oz specimen and a brace of twos weighing 2lb 8oz and 2lb 10oz."