Paul Elt has been having great success on a local river lately, targeting big perch using very simple tactics.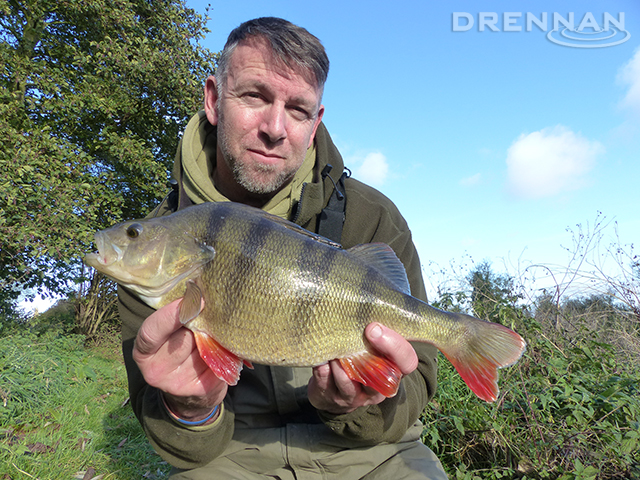 "I've been targeting perch recently on a local river. It's that time of year when all the weed beds are still dying off and with a lot of leaf debris along some riverbeds bait presentation is important. I'm sure perch root around for a big lobworm but I'm far more confident with presenting a bait off the bottom, especially if the water is carrying a bit of colour.
"The best way to do this I find is by creating a buoyant bait. To do this I inject a small amount of air into the worm and present it on a size 4 Super Specialist hook which is then anchored to the bottom with a small shot. I use a simple running rig when fishing for perch, incorporating a short tag of 2lb line with an Olivette. This will pull free from the line if it gets caught up amongst the cabbages or tree roots enabling me to keep in contact with the fish.
"I like to use a light bobbin on a long drop with my favoured 12ft 1.75 Series 7 Specialist Avon/Quiver rod pointed straight at the baited area for minimum resistance. I also sit close to the rod, enabling me to hit any positive lifts on the bobbin. Regularly feeding red maggots and chopped worm over the top is also important."
With plenty of perch to just under 3lb already landed by Paul this season, it's definitely a great method for targeting big perch on snaggy rivers.