Chris Vandervleit won the two-day Match Fishing Scene event at Essex's Lake John Fishery with a huge 348lb 8oz combined weight!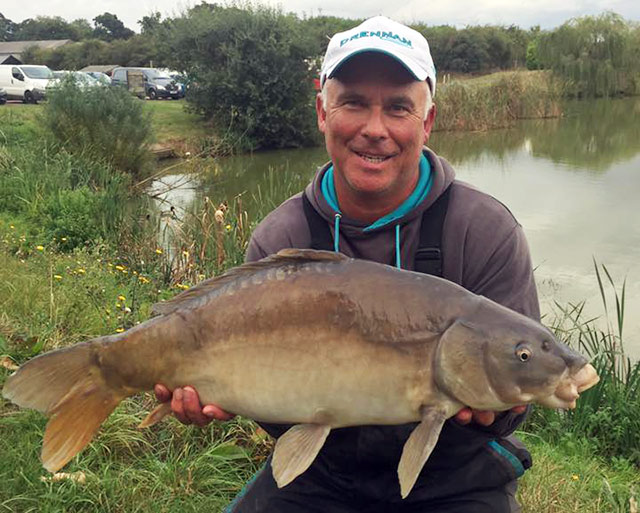 The venue expert managed 22 carp on Day One for a match-winning 199lb 4oz. He took that impressive weight from peg 36, using an Acolyte Ultra 10ft Feeder rod and casting to the island willow trees, with his favourite PVA 'tea bag' tactics and a banded pellet on the hook. Chris then followed that up with a 149lb 4oz of mostly carp on the pole with maggots over Bait-Tech F1 groundbait from peg 7. He used his Acolyte Carp pole, 0.4g Margin Crystal, 0.22mm main line, 0.20mm hooklength, pink Carp Bungee and a size 14 Kamasan B911 X-Strong.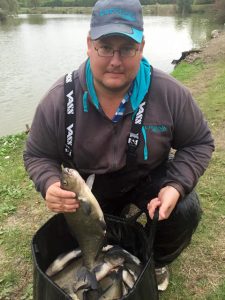 Lake rules insist that all double-figure carp have to be returned immediately and only count as 10lb. That meant Chris' weight would have been even greater as he had to put eight fish back that were all over 15lb, with two possibly going 20lb!
Match organiser Carlos Tomayo had the best all-silverfish haul of the weekend with an impressive 80lb from peg 27.
Fishery manager Colin Bartlett commented, "All in all it was a great event with great banter and hopefully a bunch a of new faces that we will see in the near future. Thanks to www.matchfishing-scene.co.uk and all those that took part from all at Lake John Fishery!"