The Crystal Dibber is now joined by the In-Line Crystal Dibber!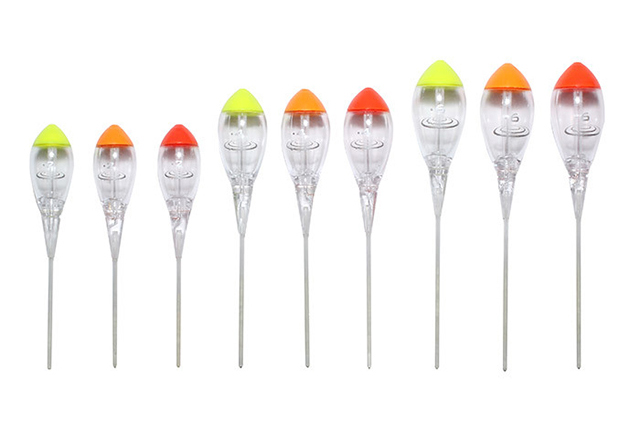 Like its multi-award-winning brother, the In-Line Crystal Dibber boasts a transparent body that sets it apart from every other pole float out there. A clear body is much more difficult for a fish to detect, so carp and other shallow-feeding species are less easily spooked.
The clever in-line design really helps to avoid tangles and is also much more difficult to become snagged should a fish run through reed beds and other underwater obstacles. The float is also ideal for repeatedly 'slapping' on the surface to mimic the sound of loose feed.
The domed tips are also extremely buoyant and a great choice for supporting large pellets, dumbells, worms, corn or cubes of meat. A choice of red, orange or yellow Glow Tips ensures it is easy to see at range or against features such as reeds.
The In-Line Crystal Dibber has taken a considerable amount of time and expertise to perfect and takes our unique blow moulding technology a stage further. The attention to detail is so high that we even tank test every single float to ensure optimum performance. Another classic example of Drennan precision micro engineering!
The Range:
Features:
Clear Crystal body
Highly buoyant In-line design
Durable glass stem Red, orange and yellow domed tips
Ultra tough construction