The Carp 1 is the first in an all-new family of pole floats built with strength and durability in mind.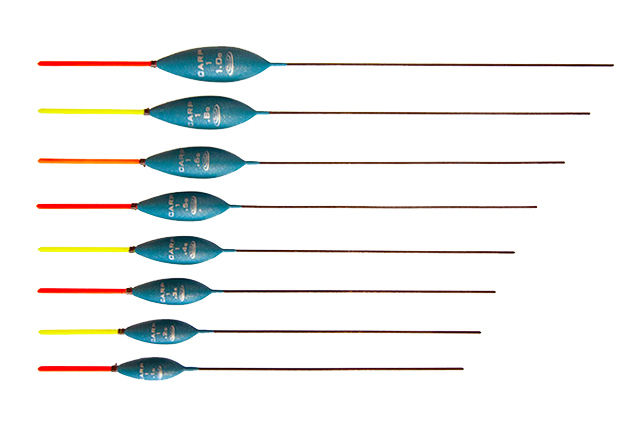 The same attention to detail has gone into these floats as our award-winning Alan Scotthorne range. This means that each float is made from the highest-grade balsa for optimum buoyancy and given a special ultra-tough acrylic paint finish to seriously reduce the chance of your main line cutting into the body.
They also feature our unique black stainless steel spring eyes, which are smaller and lighter than other spring eyes on the market and designed not to pinch the line when under tension. A securely bonded black fibreglass stem and hollow plastic Glow Tip complete with strengthening spigot adds, even more, strength and security to these feature-packed floats.
The Carp 1 has a slim, body-down, oval shape and a medium length hollow tip which is 1.5mm in diameter. It is also available in a wide range of sizes from 0.1g right up to 1g. This makes it an extremely versatile choice for almost any bait or fishing situation.
The Range:
0.1g
0.2g
0.3g
0.4g
0.5g
0.6g
0.8g
1g
Features:
Highly-buoyant balsa body
Super-tough acrylic paint finish
Black stainless steel spring eye
Durable 0.9mm black fibreglass stem
1.5mm hollow Glow Tip
Red, orange and yellow tips
Tips strengthened with a spigot
Concentric construction