Terry 'Theo' Theobald ended his week on a high after landing an elusive double from the River Wye.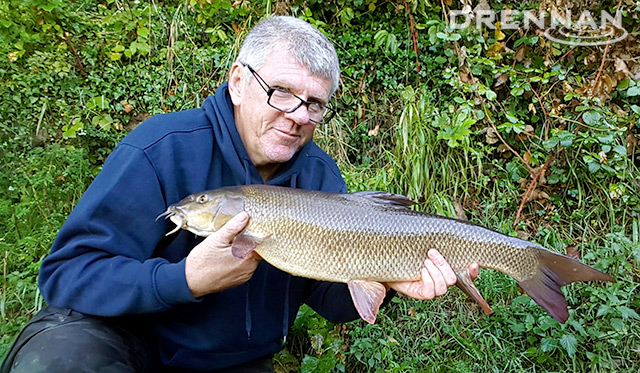 Within an hour of setting up, Theo's rod hooped over and the battle commenced. "It felt like a much bigger fish from the off, it was hugging the bottom and using the flow to his advantage," added Theo. Once safely landed, the scales tipped around to 10lb 6oz, a rare fish on the River Wye.
Theo used his 1.75 Martin Bowler Specialist Barbel rods, in conjunction with a long 15lb braided hooklink and a size 8 ESP Cryogen Gripper hook. A combination of tackle tough enough to target these strong fighting fish in such a powerful and snaggy river.