Drennan Barnsley Blacks are the 2017 World Club Champions after a two-day performance of supreme consistency on France's St. Quentin Canal.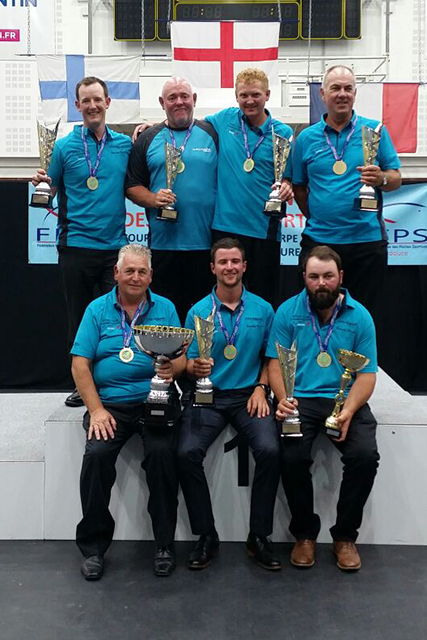 After a full practice week, manager Glenn Lawrence selected Alan Scotthorne, Lee Kerry, Matt Godfrey, James Dent, Frankie Gianoncelli and Sam Wildsmith were the quest to beat 23 rival nations. The team went on to win in style, with an unbeatable two-day total of 58 points.
On Day 1, section placings of second for Lee Kerry, sixth for Alan Scotthorne and Matt Godfrey and seventh for James Dent and Sam Wildsmith left Barnsley equal top on points with Finland's Lempaalan Colmic team with a narrow overall weight deficit.
Day 2 saw Barnsley finish clear victors with 30 point- thanks to section seconds for Matt and James, third for Lee plus ninth and 14th for Alan and Sam – cementing they're first ever World Clubs title with an overall tally of 58 points to the Finnish team's 70.
"By fishing to our strengths, we won by a 12 point margin. We caught more fish than any other team over the two days," said jubilant manager Glenn.
"During practice, we found the venue responsive but worked on the theory that every team would potentially have one blowout each day. Other teams went for bream, but by targeting roach we avoided blowouts and still secured good scores in every section. We are very proud to win this title," he added.