Despite a valiant day two effort, Drennan Team England had to settle for silver behind host nation Belgium in the 64th annual FIPSed World Freshwater Angling Championships.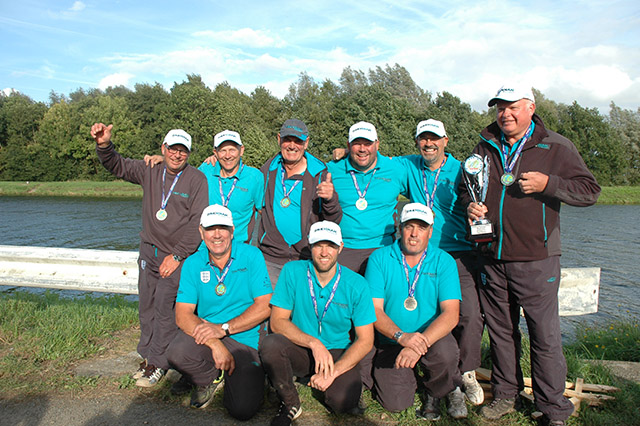 Fielding an unchanged second day team for the first time since 2001, England went one better than their previous day's points tally on the Charleroi-Brussels Canal at Ronquières.
Section wins for Sean Ashby in A and Des Shipp in D, backed by section seconds for Will Raison in E and Steve Hemingray in B, plus fourth for Alan Scotthorne in a very closely contested C section, gave them a 10 point daily score for 21 overall.
But even that wasn't enough to unseat the brilliant Belgians who also ended the final day with 10 points to finish with 18.
Their performance was crowned by individual gold for Luc Thijs who was silver medallist in the European Championships earlier this year, plus bronze for Geoffrey Duquesne.
"The best team on the venue won. Their top-up feed tactics for roach on the 11m line was the difference, using both dry and sticky mixes with joker. We adapted our tactics for day two but still couldn't claw any points back," said England manager Mark Downes.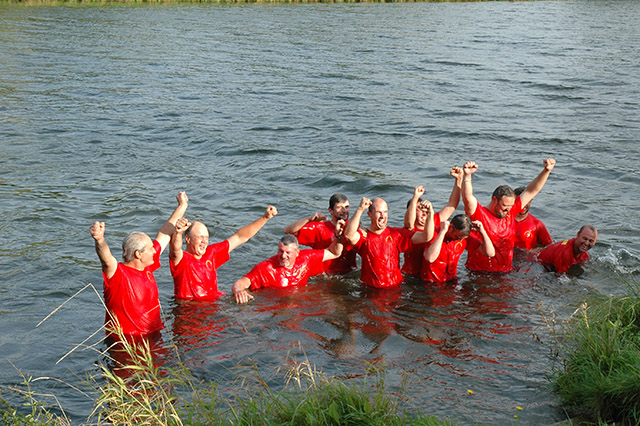 Belgium manager Frans Schoubben, whose squad celebrated victory by jumping fully clothed into the canal, said: "We were very pleased to win day one, then to stay strong with four in the same section as England anglers next day. It is a proud day for Belgium."
Despite a brilliant day two victory with 8 points, France had to settle for team bronze with the added bonus of individual silver for Stephane Linder.
Later this week right here on this website, Drennan England's Steve Hemingray and Alan Scotthorne will share World Champs insights plus top tips to help you catch more fish.
Team Points Day 2
France – 8 points
Belgium – 10 points
Drennan Team England – 10 points
Top 10 Teams Overall
Belgium – 18 points
Drennan Team England – 21 points
France – 24.5 points
Switzerland – 49 points
Poland – 51 points
Italy – 56.5 points
Hungary – 62 points
Croatia – 63 points
Netherlands – 66 points
Finland – 72 points
Top 10 Individuals Overall
Luc Thijs (Belgium) 2 points – 17.001kg
Stephane Linder (France) 2 points – 12.181kg
Geoffrey Duquesne (Belgium) 2 points – 11.577kg
Aaron Ferretti (Switzerland) 2 points – 11.081kg
William Raison (Drennan Team England) 3 points – 15.652kg
Franck Vanparijs (Belgium) 3 points – 11.780kg
Alain Dewimille (France) 3 points – 11.070kg
Stephane Pottelet (France) 3 points – 9.656kg
Steve Hemingray (Drennan Team England) 3 points – 8.775kg
Jerome Vasseur (France) 4 points – 11.032kg