Simon Mottram from Drennan North West reports back on his recent festival win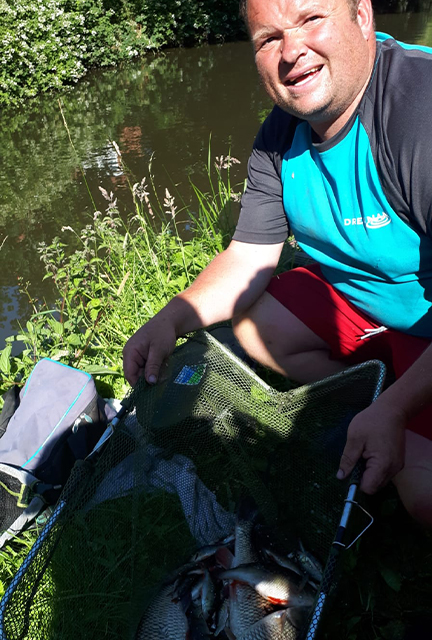 Simons winning net of perch and chub 
In its 7th year running the festival has a fantastic turn out with 64 anglers competing. Day 1 I drew the first peg below Boggs Lock and it has had some chub form in recent weeks. I decided to mainly fish casters over and down the track. Surprisingly i caught skimmers and the odd bream mainly down the track for a match win with 23lb 8oz. I had never seen bream in that area before so they were a more than welcome surprise!
Day 2, I drew on Bratch section in an area where there are a lot of chub, it was a funny day with the big fish not feeding so eventually I got my head down on little fish for 5lb 7oz which was 3rd in the 16 peg section. This now meant that I went into day 3 joint top with 2 other anglers who all drew in my section on the third day. Luckily my peg was a lot better with a bit of form from chub again but only if they decided to show after 2 days of fishing. I fished squatt for an hour while priming a big fish line with casters, dropping in after an hour and i had one 2 pound chub straight away. The rest of my match was spent swapping between squatt and my big fish spot but this line only produced odd perch after my chub. With half an hour left I dropped back in on my caster line and the float buried and I managed 2 big chub in 2 chucks. They both nearly snagged me but luckily I could pull back as I was using a Crystal Dibber and a Super Spade hook on 0.18 line.
This gave me the all important section win and second in the match giving me 5 points in total for the festival win. I am very proud to have won as the event attracts some of the best canal anglers around. Thanks to Paul and Neil Turner and the rest of Wolverhampton AA for running another great event.