Drennan Bordon have been crowned 2019 Winter League Champions! 
Drennan Bordon have been crowned 2019 Winter League Champions, beating the cream of the countries elite teams. With 30 teams taking part the jubilant Bordon team took the title in style with an impressive 12 penalty points on the Fenns plus a solid performance at Decoy with 34 points for a total of 46 penalty points, to beat local side Stayjay into second by 6 points on 52.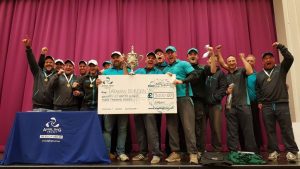 Drennan Bordon's team manager Steve Barnett added "What an achievement, to say the lads are on top of the world is an understatement. All the years of hard work have finally paid off & the squad as a whole deserve to be champions. We built this team from scratch over many years, which makes it even sweeter. To be honest I knew that the team had a big result in them, but you always need that little bit of luck here & there, but overall you make your own luck & that comes in the dedication & hard work that this team puts in"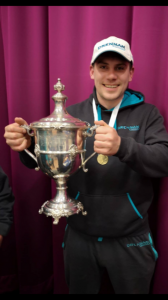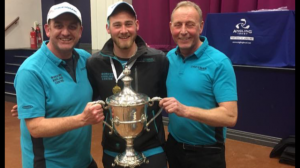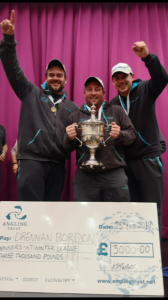 This final was no different for the Drennan backed Bordon Angling Centre outfit, putting plenty of practicing in on both the Fenns & Decoy, which gave them a good understanding of both venues. However team Captain Nick Jones added "with the draw playing a part we just hoped to avoid the real hard areas on both venues. Which we did with an OK draw on the Fenns & only one bad peg plus the rest reasonable at Decoy we knew we had a chance"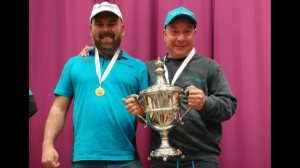 The Bordon anglers didn't disappoint with a very impressive 12 penalty points taken on the Fenns. Section wins from Brett Cooper & Matt Barnett who also took first place overall. This was backed up with Carl Steffen & Mick Ellyatt taking second along with Craig Meadows second at Decoy. Plus outstanding performances from the rest of the team Dave Lewis, Matt Herbert, Anthony Flint, Adam Lee,Terry Molloy, together with the bank runners Nick Jones, Steve & Shaun Barnett, Mark Tullet, Luke Gasson completed a brilliant team effort.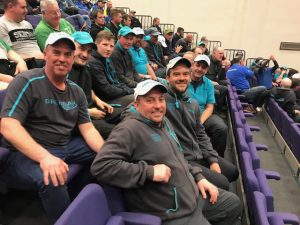 Steve continued " To be crowned Champions is great for this Drennan Bordon team & gives us the platform to push on. We have won regional Winter/Super leagues in the past but this is massive. I would like to take this opportunity to thank our sponsor Drennan for their continued support which has help us no end. In addition I'd like to thank Rob Hewison & Gary Miller for valuable info on the drains.
"On a personal note I would like to dedicate this win to my late father Tony who passed away just over two years ago & did so much for this team, I know he is up there looking down cheering us on"