The Drennan Junior & Intermediate Festival was once again held at the prolific White Acres Holiday Park in Cornwall with up and coming youngsters catching plenty of fish and showcasing their skills.
The Junior Event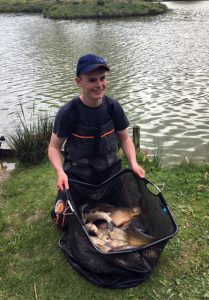 A Section was very close on Day One with Ethan Etherington weighing 45lb from peg 17, just ahead of Aaron Brotton's 35lb 6oz from peg 15. B section was won by Will McCranor from peg 19 with an excellent 57lb 10oz and second in the section went to Ryan Kennison with 24lb.
They then moved to Acorn Lake for the two-day event. Jake Pope was top weight in A Section with a hard-earned 54lb 4oz from peg 3, with Ethan Etherington on 47lb 2oz from peg 5. Match winner was Will McCranor with 91lb of carp and F1s, caught mostly on the feeder and on the pole down the margins. That helped to secure him the overall result with 8 points and an excellent 148lb 9oz total.
Junior Result
1st Will McCranor, 8pts 148lb 9oz
2nd Ethan Etherington, 7pts 92lb 2oz
3rd Jake Pope, 6pts 76lb 11oz
4th Ben Paul, 5pts 84lb
5th Billy Pitman, 4pts 69lb 6oz
6th Ryan Kennison, 4pts 48lb 4oz
7th Aaron Brotton, 4pts 45lb 2oz
8th Freddie Bacon, 3pts 52lb
The Intermediates Event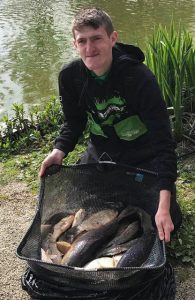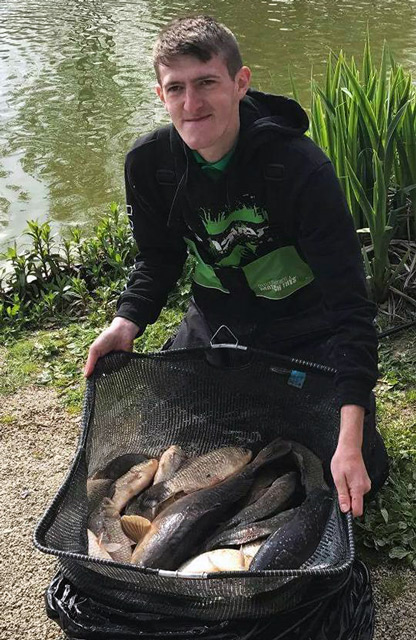 Ben Pope was top weight on Day One of the Intermediates with an excellent 80lb 8oz from peg 8 on Jennys, catching mostly with pellets shallow on the long pole. Second was Jake Nightingale with 61lb 8oz from peg 9.
Canal was their destination on the second day and this time it was Jake's turn to shine with a 47lb 10oz winning weight from peg 16, just ahead of Ben Pope's 43lb 6oz from peg 19.
On the all-important third and final day they moved to Acorn Lake. Another nail-biting weigh in saw Brad Proctor just in front with 68lb 12oz from peg 16, with Ben Pope just behind on 67lb 14oz. Fortunately for Ben he had still done enough to secure the overall victory, finishing with 13 points and a fine 191lb 12oz total.
Intermediates Result
1st Ben Pope, 13pts 191lb 12oz
2nd Jake Nightingale, 11pts 150lb 8oz
3rd Aidan Williams, 9pts 139lb 14oz
4th Brad Proctor, 9pts 130lb 4oz
5th Rebekah Thompson, 3pts 62lb
Thanks to the White Acres fishery team and congratulations to everyone who took part!