Never ignore skimmers during matches on carp-dominated fisheries!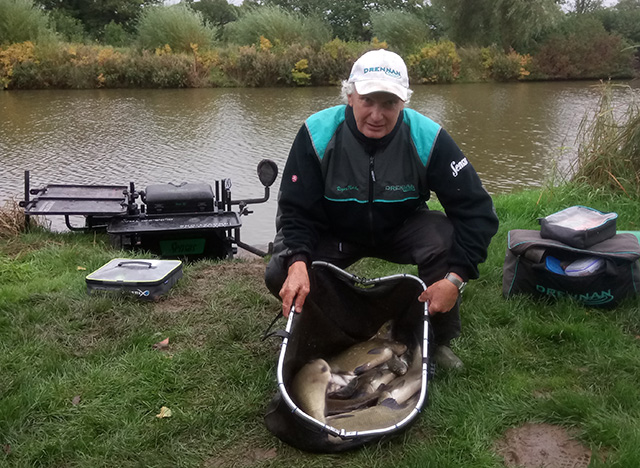 That's Roger Marlow's top tip following round one of The Glebe Fishery's individual winter league where the former England Veterans international finished second on Lake 6 with 80lb 5oz, including a valuable 27lb of skimmers.
Roger started the match targeting carp at six metres over a bed of micro pellets, 4mm pellets, sweetcorn and hemp.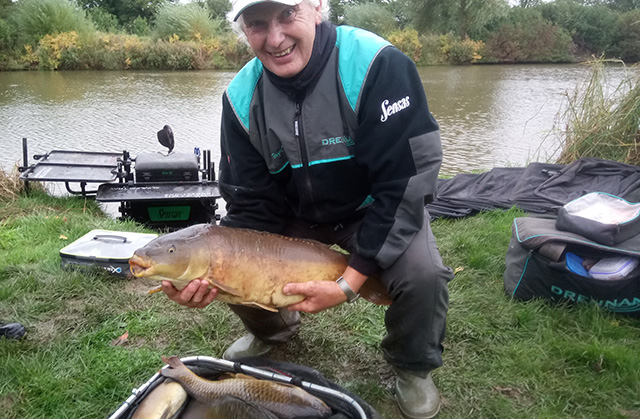 A near-15lb mirror, landed after a lengthy battle on a size 16 Barbless Wide Gape Pellet hook to nylon and grade 10-12 yellow Carp Bungee elastic, was the highlight of his day at the Leicestershire venue.
"I also fed a closer line for skimmers at top four pole range with two balls of Marukyu 130 and Sensas Lake groundbait plus half a pint of casters cupped over the top. I kept topping up with casters and caught skimmers there during regular visits throughout the match," said Roger.
"Although some far larger weights up to 200lb were caught on Lake 1, this is a points-based league. So a section second in the opening round is a good start," he added.