Vince Cater recently enjoyed the dace session of a lifetime when he slipped his landing net under this clonking 1lb 8dr dace.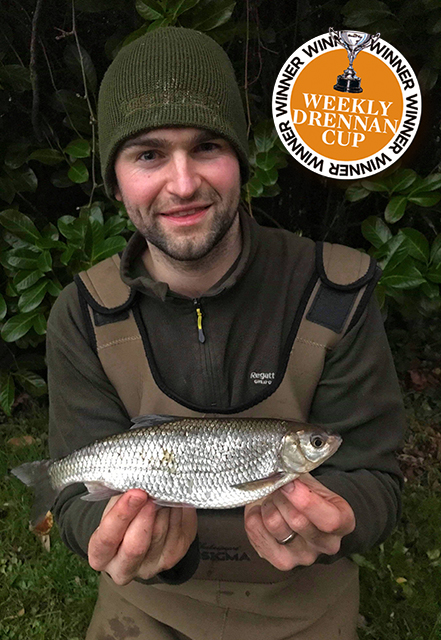 Targeting the Hampshire Avon, the 30-year-old and his friend Matthew Tann caught 25lb of silver darts averaging around the 10oz mark, however when Vince hooked the specimen fish he sensed that he was connected to something much larger:
"The fight was slightly different as the fish held deeper in the water, unlike the others that threw themselves out of the river," Vince told Angling Times. I came close to the 1lb barrier last season with fish to 14oz, so landing this specimen was certainly an ambition achieved."
On the day of his catch, Vince was greeted with ideal conditions for big dace, as the Avon carried a tinge of colour and the skies were overcast. Float-fished maggots was the successful tactic, and an ultra-light float rod, centrepin reel and a 3lb hooklength created the winning setup.