Drennan Oxford match angler, Mick Denton fancied a change from his match fishing and recently and joined a few locals anglers on a trip to France.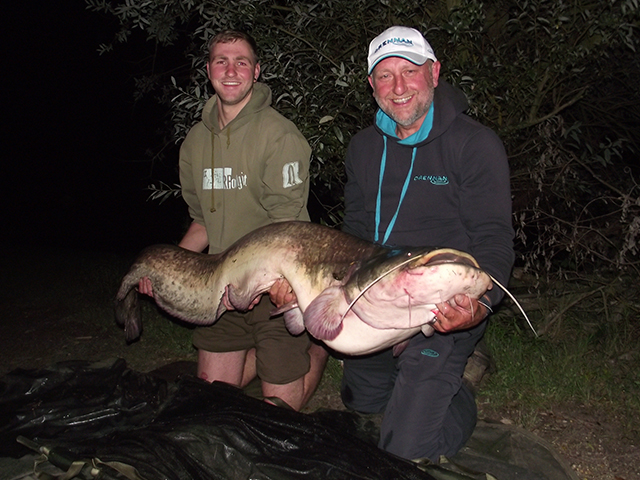 Whilst the carp fishing was slow, Mick decided to 'ring in some changes' and laced his Blakes Baits halibut pellets and Krinella Boilies with a good helping of Crab & Krill Yum Yum Bait Booster. Well, it didn't take long before his rods were off, with an 82lb 8oz catfish the culprit!
Once again the swim went quiet, so Mick decided to add another liquid boost, this time with the Shellfish Extract flavoured Yum Yum Bait Booster, which proved to be the downfall for another catfish, but this time slightly bigger at 87lb 4oz!