A recast at first light produced three bites for Southampton based Matthew Fernandez on his recent tench session.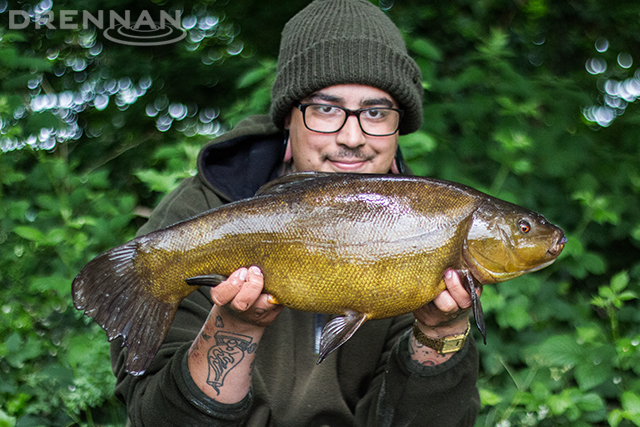 Arriving at the lake around 7pm Matthew walked a few laps around the lake and it was not long before he spotted a few tench rolling against a set of lily pads. He then baited the area with a few balls of krill groundbait consisting of pellets and other small particles.
"I put two rods on the area, each with a simple helicopter rig incorporating a short 10lb Supplex Fluorocarbon hooklink with size 10 Super Specialist Barbel hook baited with a krill wafter and a single grain of corn. Instead of using a lead, I used an XL Oval Groundbait feeder filled with the same krill mix."
That evening passed unsuccessful, but at first light, a recast brought an instant response. Three tench were landed in quick succession weighing 6lb 8oz, 7lb 1oz, and the biggest going 8lb 8oz.