We are pleased to unveil three more quality Drennan products this week.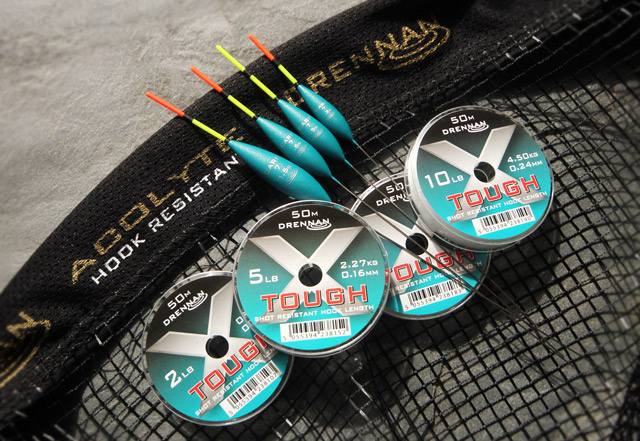 First up are the unique Acolyte Hook Resistant Landing Nets. They are available in 14in, 16in and 18in sizes and are a considerable technical improvement on existing match and carp landing nets.
The special fish-friendly mesh features a flat section, knotless mesh with a super fine, tight weave. It's also seriously hook resistant and designed to release rare hook ups much more easily and quickly. It also holds its shape really well, which is a real asset when netting fish at speed.
Extensively field-tested by anglers of the calibre of Alan Scotthorne and Steve Hemingray, the finished product is quite unlike any other landing net out there.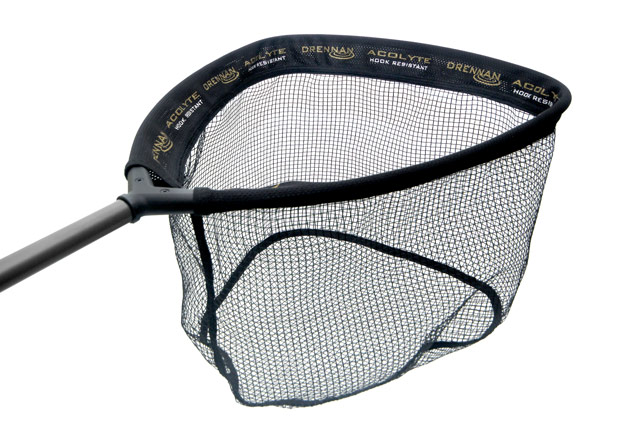 The Carp 7 is the third pole float in the Carp series featuring our special banded tips. Its highly visible 1.5mm Glow Tip antenna helps you spot tiny movements on the float much more easily.
This float shares many similarities with the Carp 6 with one all-important difference; a 0.6mm wire stem for greater stability. This helps provide superior presentation and ensures the float is working in the swim as quickly as possible.
This superbly made and versatile float is available in nine sizes from 0.2g up to 1.5g.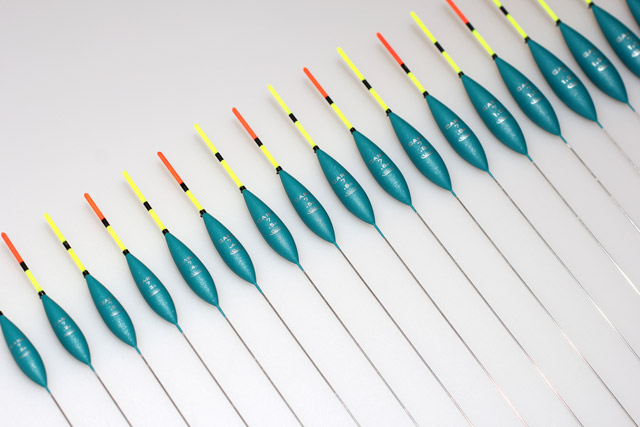 Next up is X Tough. This clear mono is exceptionally strong and resilient to both abrasion and shot damage.
It is available on compact 50m spools from 0.08mm/1lb 4oz right up to 0.24mm/10lb. It has accurately quoted diameters and achievable knot strength, rather than linear strength, because there aren't many rigs without knots!
A fantastic new hooklength and rig making material for both float and feeder fishing.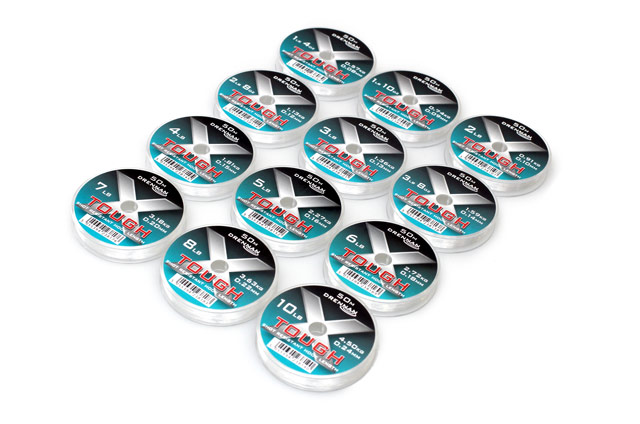 All of these products are available now and should be finding their way into all good Drennan stockists over the next couple of weeks.