A Colossal roach that's believed to be a River Trent record has been banked in the shape of this 3lb 4oz beauty.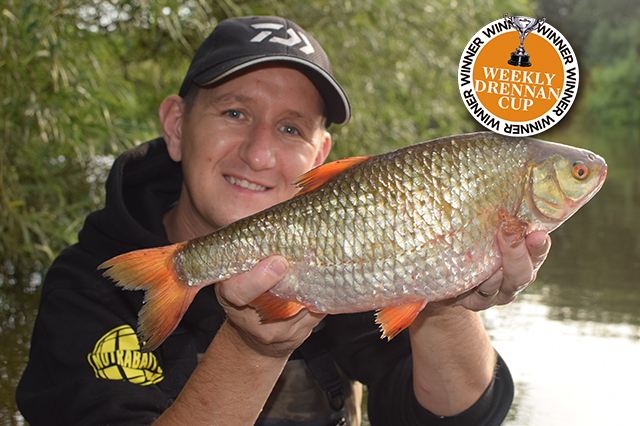 The incredibly rare redfin fell to the rod of Newark-based specimen hunter Alfie Naylor who's been targeting the waterway's shoals of roach over the last month.
The 36-year-old had already found success in the capture of a 2lb 10oz personal best, although he had no idea his latest trip to his local stretch would yield something altogether more special:
"After landing that 2lb 10oz fish I honestly thought I'd never see another river roach that big in my life," he said.
"How wrong was I – two weeks later I managed yet another Trent giant, but this time it was even bigger and I honestly thought it was the British record when it lay in my net.
"I was totally in awe of my capture and just stood there shaking with excitement."
To help get past the smaller roach Alfie fished with half a Nutrabaits River Plus dumbbell around 6mm in size, which he banded to a size 12 Daiwa Gamakatsu G-point hook.
He fished this in conjunction with a helicopter rig and a 25g Drennan gripmesh feeder loaded with damp 4mm River Plus pellets and Trigga carpet feed.
"A couple of months ago I was invited to Bob Roberts' BBQ which gave me the opportunity to pick the brains of Archie Braddock and the late Mike Townsend regarding targeting big river roach," Alfie added.
"I went away that evening with a serious amount of information from two of the best river roach anglers in the country and couldn't wait to put it to use."
NOTE: There is no official recording for a River Trent record roach although Alfie Naylor has submitted his 3lb 4oz fish to the BRFC and is currently awaiting confirmation.