A single bite during a 48-hour session has produced the biggest tench reported this season – this 12lb 6oz specimen falling to the rod of Trevor Pole on a large Cambridgeshire gravel pit..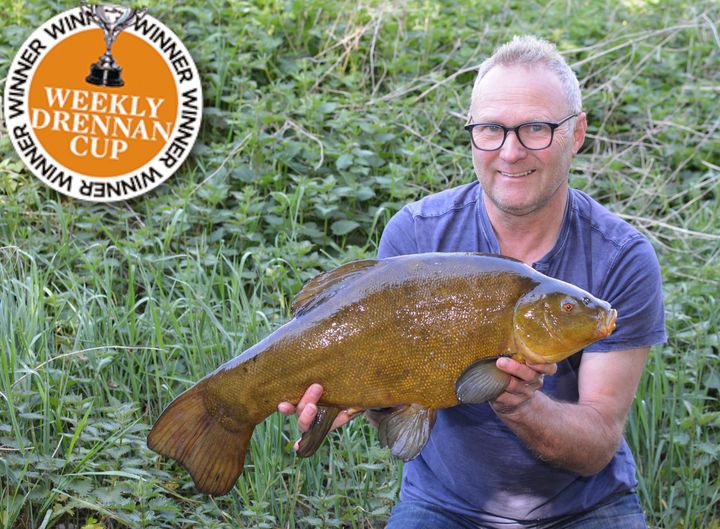 Fishing at 80-yards, Trevor introduced a mixture of caster and maggot with a spomb and fished rubber casters on a heli-rig over the top. After having a drop-back bite, Trevor lifted into what he was convinced was a decent bream. The fish didn't wake up during the fight, and as he was blinded by the sun opposite, he didn't realise it was a tinca until it rolled into the net.
Unsurprisingly, when he peered into the mesh, Trevor was totally blown away. It's his third tench over the almighty twelve-pound mark.
Well done Trevor!