Specialist angler, Ryan Hayden spent half the day searching for signs of big rudd and was rewarded with this stunning 2lb 1oz fish once he had located some around 4km from where he had started.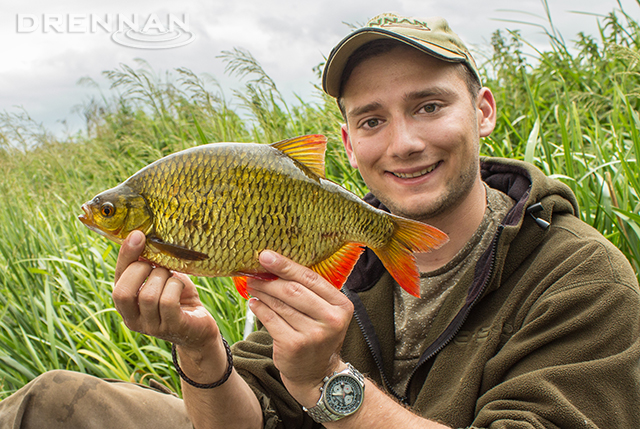 "Typically after a week of hot, sunny weather with little wind, it all changed for the weekend. Bringing strong winds and showers, far from ideal conditions for spotting fish. But with a session planned, I was up and 2:30 am and on my way, ready for first light."
Ryan persevered with the tricky conditions and was rewarded with 6 fish over a pound and a half with the 2lb 1oz fish the highlight of the trip.
All of his fish fell to bread flake fished under a 5g Loaded Pellet Waggler with 4lb 4oz Float Fish line fished directly to a size 12 B983 hook.