The first day of the 65th World Championships has drawn to a close with team England in fifth place seven points behind Belgium.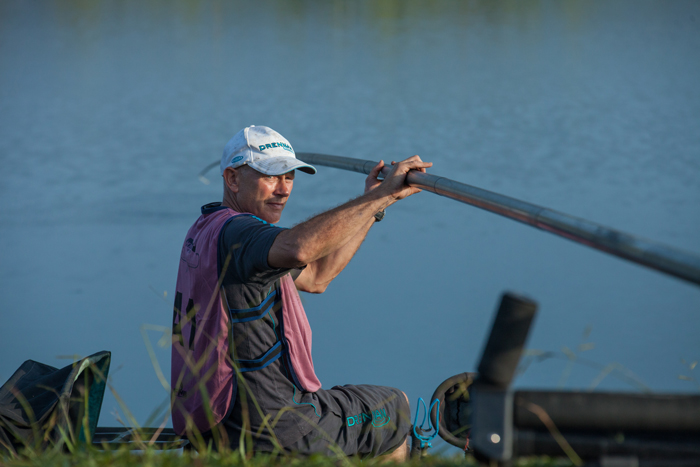 The day started slow for team England after opting to feed less than on prior practice  days. Due to this, the other teams capitalised with an early lead, leaving England chasing from the off.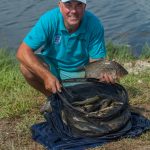 Alan started off slow on the slider from E14, but soon began picking up the odd fish, which came less frequently to competitors to his right, but they were of a much larger stamp. Alan's swim continued to improve throughout the match after switching to the pole, picking up the odd mullet and carrasio to boost his weight considerably, eventfully overtaking the rest of his section to take the section win with 7kg 757g.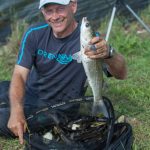 Steve Hemingray had his good draw, ending up with A1, an end peg at the start of the course.
Steve fished a comfortable match catching plenty of catfish on the slider and pole line with a dozen or so sun perch caught on the whip and a few bonus mullet to weigh 5kg 863g, taking the second section win for England.
Des Ship finished with 9 points with 18 fish for 3kg 216g which included catfish and a bonus mullet of 1kg, which he caught soon after loosing a 5lb mullet right at the net on the slider float.
Sean Ashby caught more fish from B6, but sadly managed no bonus fish showed to boost his weight. He weighed in with 2kg 922g for 11 points.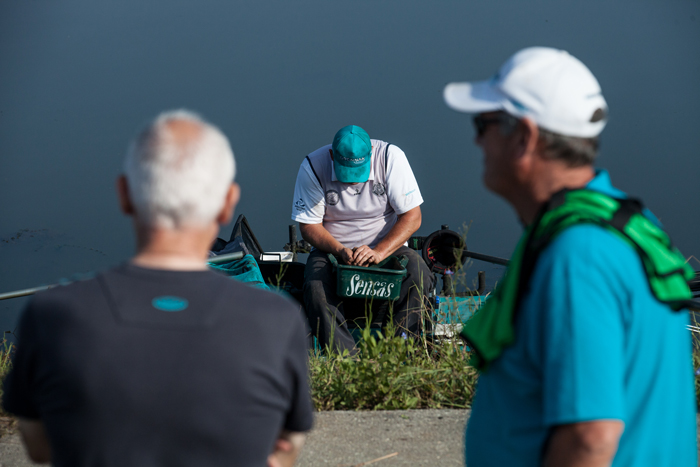 Will Raison drew in C section on peg 19 and feared less favourable than his fellow team members netting 18 points with 18 fish for a weight of 2kg 734g.
Overall England finished fifth with 22kg 492g with 40 points, 7 points behind Belgium. Alan finished second in the individual rankings with 39 fish just over a kilo away off first placed Szakovics Imre of Hungary.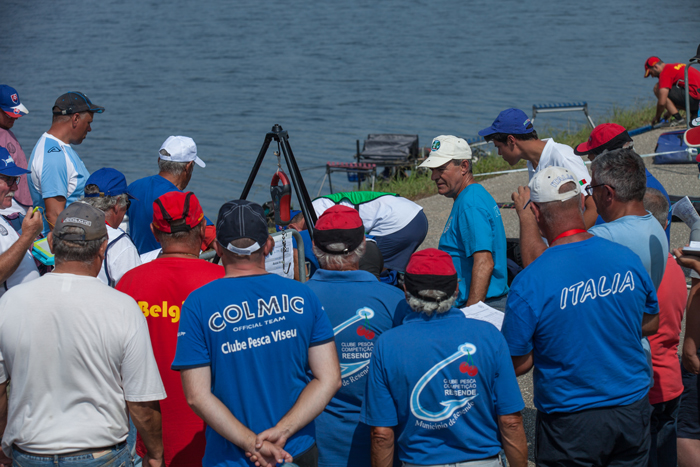 Team England go into the second day feeling optimistic and they feel a podium position is still within reach. Also, with Alan and Steve both with section wins, they stand a great chance at taking individual gold, with everything to play for on day two. Could Alan become six times World Champion?
Good luck to Team England on the final day, and we wish you all the very best!