Southampton-based angler, Matthew Fernandez made the most of his limited time to land this impressive net of roach.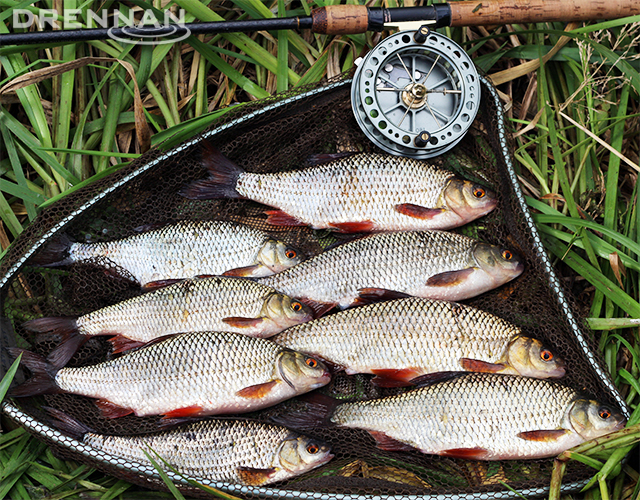 Matthew had previously spotted a shoal of roach whilst walking his local river and when he eventually had time to return, they were obliging and fed confidently thanks to a tinge of colour from overnight rainfall.
"I ended the session with thirteen roach, the majority being over 1lb. I used my 13ft Drennan Acolyte Plus rod coupled with a centrepin loaded with 3lb 2oz Float Fish. Setup wise, I used a 2BB stick float and a size 18 Super Specialist hook baited with a single maggot. I fed the swim with of maggots for half an hour before making my first trot, which helped massively and gained their confidence."
Click here for more information on the 13ft Acolyte Plus Float rod.