Fly fishing for pike is certainly growing in popularity, and you can see why, with fish like this 33lb 8oz specimen falling to the tactic.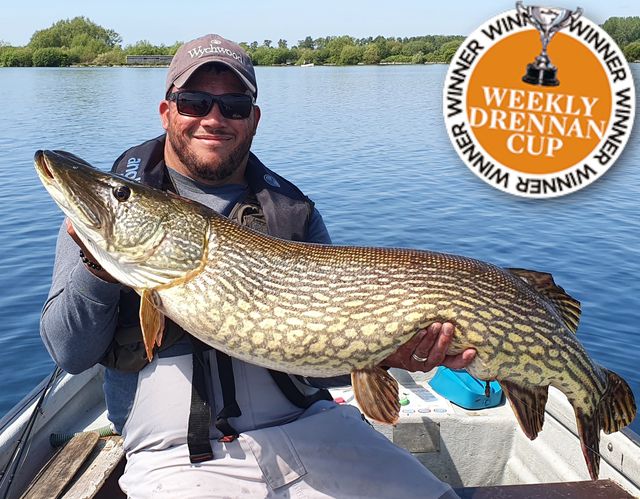 It was banked by St Neots angler Thomas Finney, who had endured a slow day on a large Midlands reservoir. In the gin clear water, he decided to put on a smaller fly, and on his first cast he had a gentle tap and connected to a fish that went on a blistering run, taking him all the way to the backing multiple times. Eventually, he managed to land the fish, and immediately it became apparent that the fish was a new PB. At 33lb 8oz, the fish smashes his previous 27lb best.
Two casts later, Thomas had another bite as his fly fell through the water, this time the culprit being a 21lb 8oz fish.