This competition caught zander certainly gave Thom Hunt the shakes when it popped up along side his boat.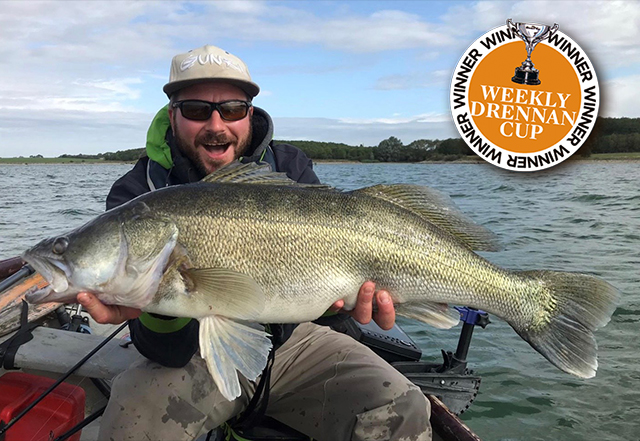 British zander don't come much better looking than this chunky 16lb 2oz specimen which was expertly taken by predator ace Thom Hunt.
Competing in the World Predator Classic at Cambridgeshire's Grafham Reservoir, Thom and his boat partner Kevin Cox were flying high after day one of the tournament having banked a succession of 3lb-plus perch and zander to just under 9lb. It was during the morning of day two when a much bigger zander struck.
"My jig hit the bottom, I put two turns on the reel and received an almighty slam from a big fish, which took line straight away," Thom said.
"I was half thinking it was a big pike but I also had a hunch due to the nature of the scrap it could be a big zed, and then it popped up in front of us…It was absolutely massive and the biggest zander I've ever seen."
Thom's new personal best fell to a 6" zander pro Shad mounted on a 40g jighead and 20lb fluorocarbon. It also helped his team finish third in the competition overall.