Drennan Oxford recently took part in the annual Evesham Team Championship on the bank holiday weekend at Evesham.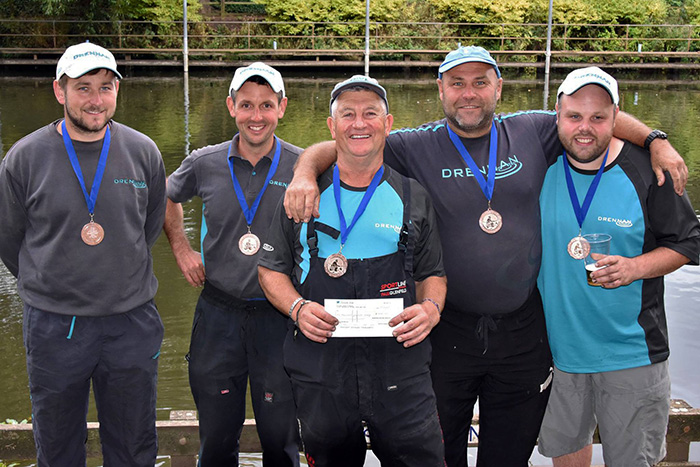 The match was fished on the famous stretch of the Warwickshire Avon in Evesham town centre and is fished by sixteen teams and include numerous international class anglers and teams.
The Drennan Oxford team consisted of Dan Varney, Steve Townsend, Steve Harwood, Tom Hobbs and Paul Glenfield and had qualified by winning a qualifier match in July. The team knew the match would be bloodworm dominated which put them at a disadvantage as a lot of the teams had more experience with this type of fishing.
The team put a lot of time into discussing tactics for each section and how to feed at the start and how and when to top up the feed. The team drew what they considered a below average set of pegs and felt they were up against it. The team, however, managed to put in a fantastic performance with Dan Varney winning his section, Steve Townsend coming 3rd, Paul Glenfield 6th, Tom Hobbs 7th and Harwood 8th.
As the results came in it was obvious that it was a tight match on a very moody river. As it turned out the Shakespeare Super team, full of local knowledge and experience, came out on top with 61 points. Drennan Oxford team had 60 points tied with Sensas Starlets but lost out on total weight and so finished a brilliant 3rd with Daiwa Dorking 4th on 58 points. This earned Drennan Oxford a nice cheque and more importantly an invite to next years match.