Check out Mark Eves and his Drennan Bordon team mate, Shaun Barnett's, account from the White Acres Milo Festival.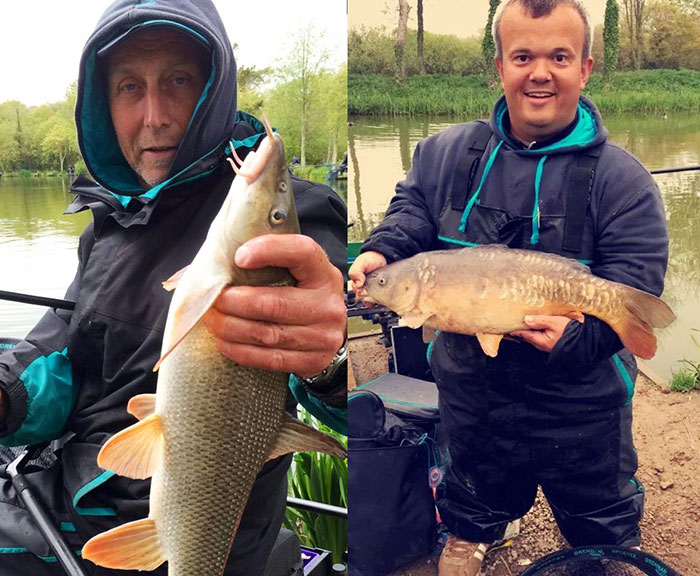 On Saturday 26th April, we arrived at White Acres for our second festival of the year. This festival saw us both draw in the same section, C Section, which we thought would be good as we would be able to share information – but obviously, we were hoping not to draw in the same 9-peg section, as we didn't want to take points off each other!
Day One
Our first day saw us on the 'little lakes', so we could have drawn on either Canal, Acorn or Trewaters. All of the talk before the draw was that you wanted to be on Canal; in particular pegs 10, 12 or 14. As we were the first in the draw queue, we couldn't wait to get started!
I was first too draw and pulled out Acorn 15 while Shaun then drew Peg 12 on Canal! Our festival had now started and we were both happy with our draws. We both had good days, I caught 86lb 12oz of mainly carp and a few F1s for second in my section. Pole and meat down the edge and the Method feeder across to the island were my best methods.
Shaun also had a great day, catching 134 F1s and one carp for 153lb. His best method was the short pole and meat with some caught down the edge late. Shaun, not only won his section, but ended up winning the overall lake prize, too, with myself finishing 4th overall. So, with good starts for both, we were back at the lodge emptying all of our carp gear, ready for Porth Reservoir the next day.
Day Two
The second day arrived and we were once again both at the front of the draw queue, ready for a quick getaway to Porth. While waiting, I was surprised not only to be passed my defaulted section win prize, but also 3rd in the super pool as well. The day had got off to a good start!
Shaun drew Peg 86 and I found myself on Peg 73. Now the day before, a few bream had been caught, so I set my stall out to catch them. Shaun had decided to fish his normal small-fish match on the pole and short feeder.
My match was a disaster. I never had a bite, so this would be my dropper for the week! Shaun, on the other hand, fished a tidy match, catching two big skimmers, roach, perch and smaller skimmers for 8lb 6oz and, more importantly, another section win.
Day Three
Our third day would see us at Bolingey. We were a little late to the draw bag, which was apparently my fault (It wasn't, as someone else had slept in!). I drew Peg 22, with Shaun on 42; both reasonable pegs, but not flyers.
I had a good start to my match, catching a carp and two F1s in the first three casts on a Method feeder, but then struggled for bites until the last hour, where I caught six carp down the edge. That gave me a total of 54lb and nowhere in my section.
Shaun had also suffered a frustrating day, catching 74lb. Having to rotate short and long lines on the pole, he kept carp coming but not to the same quantities as the pegs opposite him. Shaun ended up 4th in his section and we both hoped this would be his dropped result for the week.
That evening we both felt frustrated with our day, as we both felt as though we could have caught more… but that's fishing!
Day Four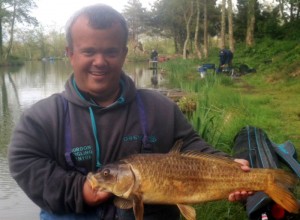 Our penultimate day would see us on the Match Lake, a venue that is always kind to Shaun in the drawbag and absolutely hates me!
We were first to draw again, with myself aiming to win the match while Shaun was hoping for a section win to keep him in the hunt for a top-10 placing. I drew first and the cursed drawing arm continued, drawing Peg 41 down the furthest arm. I was not happy (The first person to say if you weren't Happy, which one were you? Doc, Bashful, Dopey etc will get it!).
When Shaun drew Peg 15 on the High Bank, I knew he'd have to win the match to stand a chance of winning his section. Keeping things short and sweet, my day was slow. I managed to catch 15lb of silvers and a 10lb ghostie for nowhere in my section. Meanwhile, Shaun had a great battle with Simon Fry on Peg 16 until the last hour or so, where Simon's peg just got stronger. Shaun ended up with 93lb to Simon's 150lb+ lake winning effort. Shaun caught on the Method, straight lead and some on a top five on meat, but more importantly ended up 2nd in section and 2nd on the lake!
Day Five
With our last day now upon us and Shaun looking for a section win to give him a chance of a top-10 placing, we were both looking forward to our day at Trewlaney or Twin Oaks. At breakfast, we both spoke of how we had actually avoided each other all week and not ended up in the same 9-peg section as each other. We should have kept our mouths shut…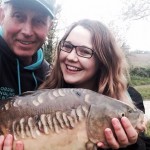 Again, we were first in the draw queue and I decided to break from the norm as I got Shaun's daughter, Jess, to draw for me. She drew me Trewlaney Peg 8, which I was happy with. Shaun was next to draw and pulled out Peg 14 on Trewlaney. We couldn't believe it, as we'd finally drawn the same section!
We both set up similarly; Method feeder to the island, pole at top five and 13 metres, as well as a couple of spots down the edge. At the start a few fish were being caught, but it looked like Shaun and myself were catching well. Halfway through and Shaun was flying, catching on his top five, 13 metres and the Method. I couldn't see how he was going to get beat.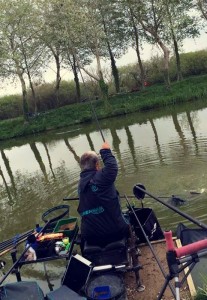 My day was going well, too, and after a good spell on the feeder I'd caught odd fish on my short and long pole lines. All the while I had been priming a spot four sections down the edge with worms and casters. I finally went on this line with two hours to go and it was solid, mainly with F1s and odd carp. I was now catching Shaun and fast!
The last hour was even better for me, with several carp caught at 8 metres down the bank over groundbait and meat. However, Shaun could not catch as consistently down his edge. There were a few bank walkers that day and a lot passed Shaun to get to the other lakes. I think this spooked the fish from coming down his edges.
At the end, we knew it was going to be close. Scott Russell had already weighed 93lb in our section by the time the scales had got to Shaun. When Shaun put 112lb on the scales I felt he had done enough to win the section. When the scales arrived at my peg, he was still winning, but after I had weighed my first two nets I knew it was going to be close. It was, as I weighed 118lb to win the section and the lake by 6lb!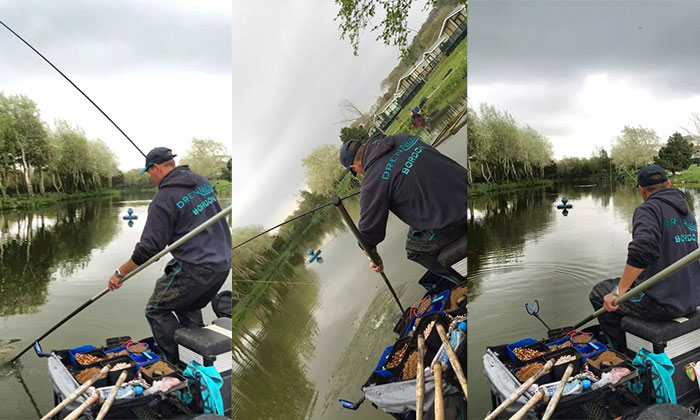 The Result
I was gutted for Shaun, as he'd fished brilliantly all week but there was still an outside chance he would make the top 10 with 34 points. At the presentation we knew it would be close and it was. He ended up 12th; a great result, but one that could have seen him finish in the top 10 if only he'd have caught one more fish, but that's fishing!
Saturday morning saw us pack up and go and pay our deposits for next year. It had been a good week and we really cannot wait to get back down there. Many thanks should go to Clint Elliott and his fishery team, who did an excellent job. Roll on the October festivals!