The Thames is still producing good winter sport, despite extra water and cold conditions, as the Sutton Courtenay club match on the river proved.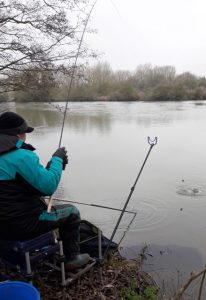 All of the anglers managed to catch a few fish on the stretch below Abingdon, most of which were quality skimmers.
Leading the field was Ian Higgins with 11lb 12oz, which consisted of seven big skimmers on groundbait feeder tactics. All were caught using an Acolyte Ultra 12ft Feeder rod with a 2oz tip and maggot and worm on a size 16 Kamasan B611 hook.
Second placed Bob Gosbee managed three skimmers and a chub for 8lb 2oz using the same tactics, while 3rd placed Gary Stafford included a specimen 5lb 10oz chub in his catch.