The first Oxford DAA match of the season held on the River Thames saw Mick Denton win with over 60lb of pole-caught bream.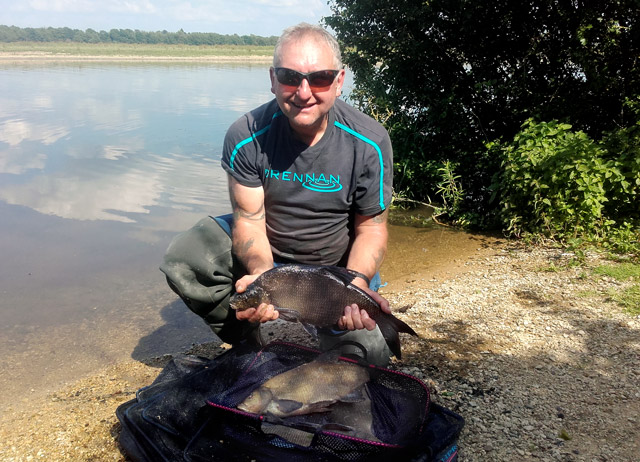 Faced with a clear river, thick weed and scorching sunshine, plus countless swimmers and boaters, no one was sure if the fish would feed. Thankfully, the bream were still responsive with some impressive weights in every section.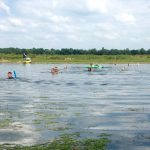 Mick drew in the middle of the Poplars at Medley and had 15 bream and two big perch in his winning catch. "I chopped a third of a kilo of dendras with casters, found a hole in the weed and put three baitdroppers in on the off," the Drennan Oxford captain explained. "I fished the groundbait feeder for 50 minutes for no bites, so went in on the heavy pole gear with a full dendra on the hook.
"I had bites straight away from a couple of perch if 1lb and 2lb. The 2lb put me in the weed and tested the Acolyte pole to the max! I had to leave it a good five minutes then I was able to force it out.
"Then the bream turned up and I got the first two out easily. The next one of about 5lb started running and jumping out of the water, bottomed me out and opened up my hook! I went on some lighter gear and they seemed to come out easier. They seemed to disappear halfway through, but I nicked odd ones for the rest of the match."
Mick ended up feeding three times through the day, each time with three full baitdroppers of bait. His heavy pole rig for fishing whole worms consisted of 2g float with a 0.17mm
Supplex Fluorocarbon
hooklength to a 12
Wide Gape
hook and a solid No14 elastic.
His light rig for fishing smaller bits of worm ncorporated a 1.5g float, 0.15mm hooklength and a size 16 Kamasan B560 hook.
Result
1st Mick Denton (Drennan Oxford) 60lb 2oz
2nd John Aldridge (Isis) 39lb
3rd Martin Phipps (Drennan Oxford) 29lb 9oz
4th Gary Barclay (Drennan Oxford) 22lb 9oz