The River Thames barbel record has been smashed with a 19lb 8oz specimen.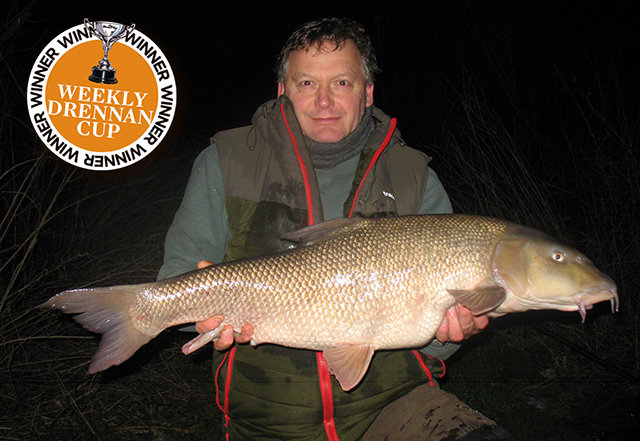 Barbel fishing fanatic Dave Broady made angling history and landed what he described as 'the fish of his life' when the only bite of a session on the famous waterway produced the fish that beats the current venue record that stood at 19lb 1oz.
The Herts-based specialist knows the pulling power of shop-bought luncheon meat and it was this bait fished in conjunction with a simple maggot feeder rig that saw him smash his personal best for the species.
"As it was getting dark I changed to a hair-rigged chunk of meat straight out of the tin and who'd have thought a fish like this would have produced a really steady take as the bobbin just lifted really slowly," Dave told Angling Times.
"My biggest barbel before this was a Kennet fish weighing 14lb 10oz. This is in a league all of its own and to catch a record is just incredible."
His maggot feeder was packed with meat on a rig that was constructed with 10 lb line tied straight through to a size 12 hook.
The previous Thames record was banked by Northamptonshire's Garry Teer back in November last year and Dave shares the opinion of many venue experts that believe that this fish is just the tip of the iceberg when it comes to the venues big fish potential.
"I've been chasing barbel all over the UK for 20 odd years, but I never thought be lifting any barbel this heavy out of a river in my landing net," Dave continued.